Major festivals in the municipalities of Catalonia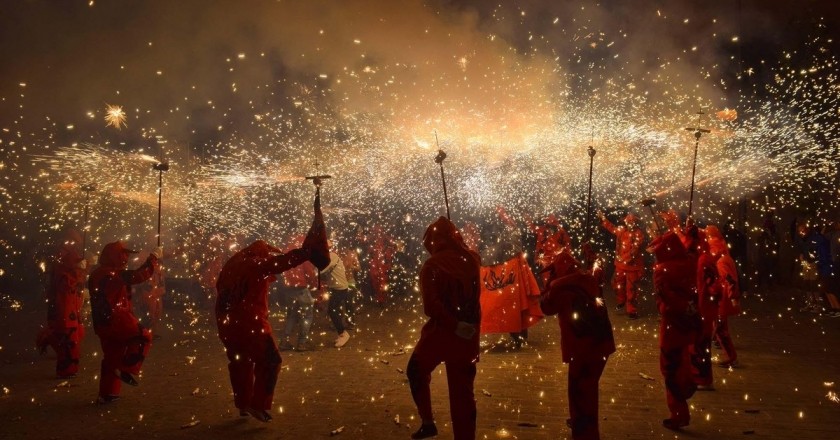 The Fiesta Mayor, the great celebration of each town, is the most anticipated moment of the whole year. They are days of music, partying and popular culture outdoors with family and friends.
During this celebration, the villagers of each town and city commemorate an important event in its history or tradition, such as its foundation. This feast can be both a patronal feast, that is, a feast in honor of a patron saint or patron saint. The Catalan major festivals have been held since at least the 13th century and many of them have a religious origin.
Among the religious acts, the solemn office and the procession have been or are traditional, often with giants, dwarves and popular bestiary, all accompanied by a music band.
Profane acts vary greatly according to the traditions of each town and city. The most common but are usually parades, dances in the tent or in a theater, nights of concerts and theatrical performances, dances of sardanas or traditional dances, sports competitions, fireworks, correfocs, devils, castles, fairs, among others.
The Festival is to share playful moments with people who are part of our day to day. The good summer weather and long hours are the best framework to celebrate the feeling of belonging to the people and learn about new customs and traditions.
And you, are you ready to experience the Major Holidays of Catalonia?