Folklore and tradition
(19)
If there is an indispensable formula to get to know a culture, the people of a town or neighborhood and its most beloved past, it is through its traditions.
Tradition is the set of knowledge, customs and beliefs that are transmitted from generation to generation as it is considered of high value for the culture itself. Tradition transmits something from the past that is currently received as an inheritance.
In other words, traditions define us and help us build our identity. For example, Saint George is not the same without ending the day with a rose and a book in his hand, nor is celebrating Easter without giving the Mona to your godson.
Catalonia has always been a crossroads of cultures and influences. Hence the various traditional forms that make up Catalan culture with a unique and universal identity have emerged.
In Catalan geography we find an infinite range of traditions, festivals, medieval fairs, fires and devils left and right, castellers, sardanas, giants, bigheads and much more.
From femturisme we invite you to reconnect tea with the roots of Catalonia and immerse yourself again in the most beloved traditions of our country so that you get excited and vibrate again.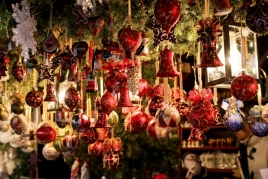 01/12/2023 ...