Major Festival of the Blessed Sacrament of Creixell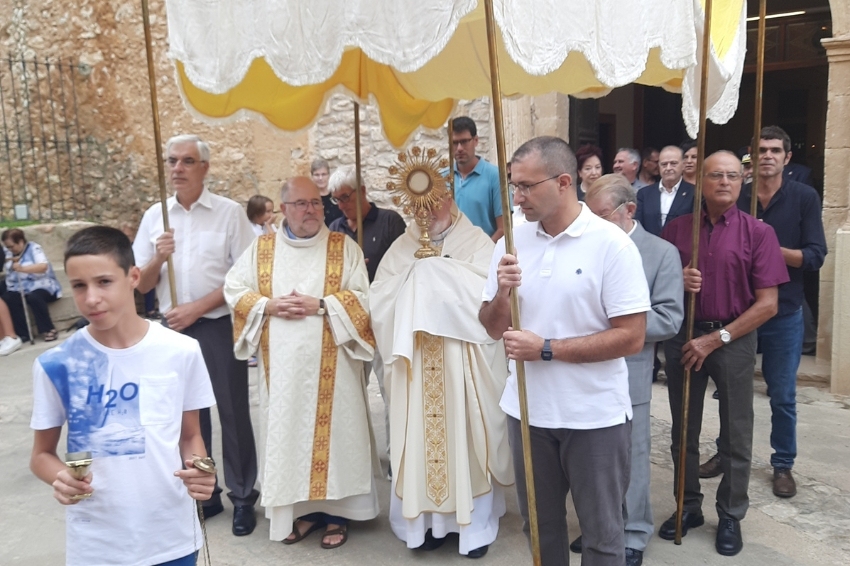 15/09/2023 - 17/09/2023

23/09/2023
Creixell
This event is over.
Creixell already has everything ready to celebrate the Major Festival of the Blessed Sacrament. The Festival is always celebrated on the third Sunday in September.
This Festival has its origins in the Middle Ages where the plague devastated the municipalities and the town of Creixell was no exception. The villagers took refuge in the church fleeing the deadly infection.
They blessed the food they carried and endured until the disease disappeared from the town. For this reason the celebration is held in honor of the Blessed Sacrament, and one of the most important acts is the blessing of the cakes and the profession of the Blessed Bread.
About 400 years ago, the Minerva brotherhood was created, in charge of watching over the Blessed Sacrament. They took him through the streets of the town every third Sunday of the month and took him to the houses where there were sick people. Families made it known by placing plants at the door and that is why today altars are made attached to the facades of the houses.
Over the years the brotherhood disappeared and it was decided to hold the celebration on the third Sunday in September, coinciding with the end of the harvest.
This festival was held to celebrate that the harvest had practically ended at a time when vineyard cultivation was very important in Creixell.
It was done to commemorate that the harvest had already ended. But when agriculture and especially the cultivation of vineyards and cotton in Creixell gave way to tourism as the main economic engine of the town, the Sant Jaume Festival was consolidated as the town's Big Festival.
Concerts, tradition and many more events await you, such as the long-awaited and traditional procession of the blessed bread, through the streets of La Vila. The boys and girls carry decorated trays with the cakes in a procession to the church.
If you don't know her yet, this is a good year to go!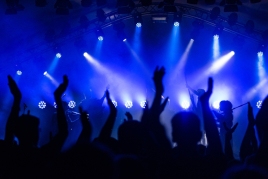 28/09/2023 - 01/10/2023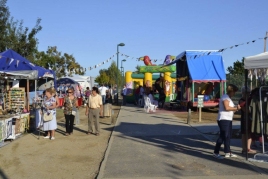 29/09/2023 - 01/10/2023