This event is over.
The Ribes de Freser Festival arrives to fill the days with movement, inflatables, concerts, and much more!
And like every year with the invaluable organization of the Festival Commission and the collaboration of the different entities of Ribes de Freser that have scheduled a Festival so that you can enjoy it to the fullest, and for all audiences.
They await you with great enthusiasm, the hottest days of the year and those nights that, although we think we will not be cold, we cannot leave home without the jacket under our arm.
Will you miss it?
02/12/2022 - 04/12/2022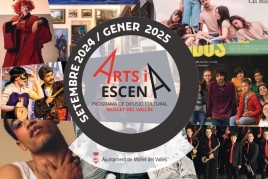 04/12/2022 ...