Corpus Christi festivities in Catalonia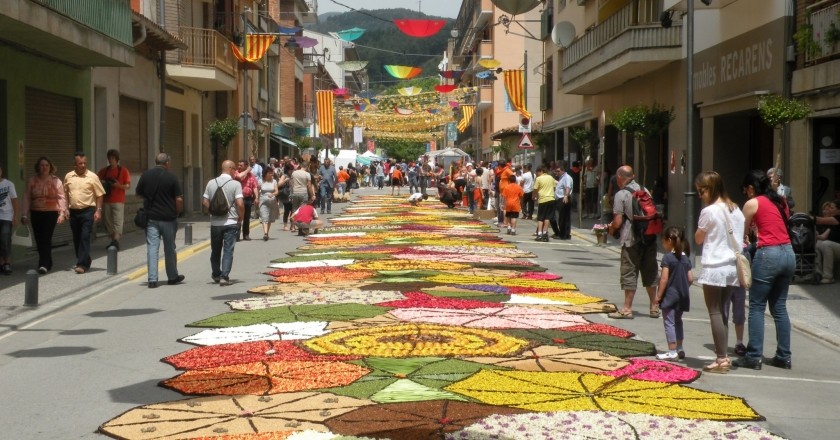 The Corpus Christi festival has been for seven centuries one of the most important in Europe. The festival was instituted by the Church around 1246 and, beyond being a religious festival, the celebration of Corpus was from its medieval origins, and although it is in many places, a civic festival.
Corpus marks the high point of spring and brings out all the festive potential in Catalonia. In an explosion of flowers, the rugs and branches fill the street for the passage of processions and all kinds of traditional manifestations. The towns and cities like Sallent, Arbúcies or La Garriga are transformed with the decoration of the streets, squares and facades. Quite a visual spectacle, unique!
The Corpus Christi celebration in Barcelona lasts four days from Thursday to Sunday. The main act, the celebration of the procession, which since 1990 has been held on Sunday. One of the highlights of the festival is the egg like dance, a Barcelona tradition that distinguishes the city during the days of the Corpus festivity.
For Corpus in Berga, the Patum has been celebrated , at least since 1454, a festival declared by UNESCO as the Masterpiece of the Oral and Intangible Heritage of Humanity. The current structure is documented in 1725, remaining with slight variations to date. The current characteristics, the spaces, the music and the elements, were established at the end of the 19th century and remain perfectly current. A party that will make you vibrate and feel inexplicably.
Reconnect with the festive heritage of Catalonia with the Corpus Christi Festivities!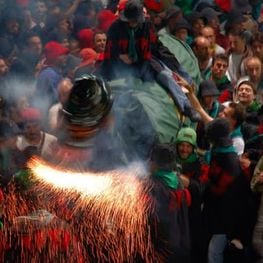 The celebration of the feast of Corpus for excellence in Berguedà has a name: the Patum. Some say it is a holiday that can not be explained in words, it's…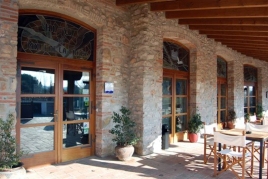 Hotel Molí de la Torre (Bigues i Riells del Fai)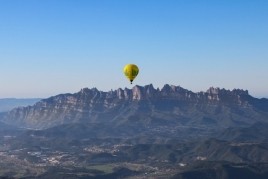 Globus Pirineu (Solsona)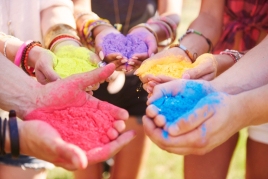 13/08/2022 - 15/08/2022 ...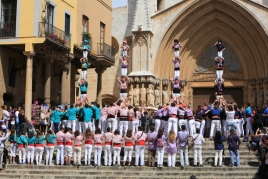 15/08/2022 ...