In Catalonia we find a good handful of spaces with facilities for people with reduced mobility and / or sensory disabilities. Several adapted routes, beaches and cultural centers that have removed the architectural and communication barriers in order to turn the main attraction spaces into products without obstacles for those with disabilities.
In fact, we find more than 1,100 tourist resources that have facilities for people with disabilities, reduced mobility or special needs.
Many municipalities in Catalonia offer their main tourist attraction spaces without obstacles for those with disabilities. It is a social right for all, which brings benefits from the point of view of quality identification of the tourist offer.
Did you know that Catalonia has more than 150 km of greenways and accessible trails? This is just one example, since in this segment we also find adapted hot air balloon companies, centers specialized in adventure activities (kayaking, diving, horse riding...), sailing schools or nature centers that offer us enriching experiences. with nature or animals.
We offer a small sample of a territory with a comprehensive offer so that everyone can enjoy the important Catalan cultural heritage, the impressive landscapes of our geography, the gastronomic wealth and even the various sports activities, because we need to continue moving towards a Catalonia with a tourist offer accessible to all.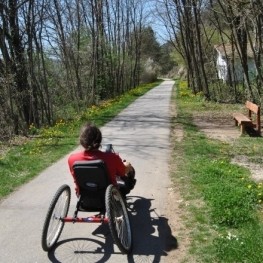 Being able to enter culture or nature without barriers has been a reality for a few years, thanks to the growth of accessible routes and experiences. The cultural,…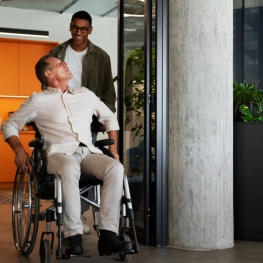 Adapted accommodations are those that are designed to meet the needs of people with disabilities or physical, sensory or cognitive limitations. These accommodations…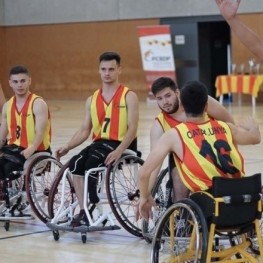 Sport not only strengthens the health of the body and the mind, but it also plays an empowering role in people's quality of life as it is a powerful tool for social…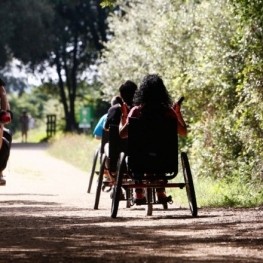 The greenways allow you to enjoy nature and tourism in a comfortable and attractive way and are currently adapted to access for all. Most of these itineraries have…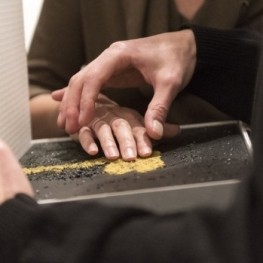 Accessibility to art and culture requires a commitment on the part of the museums and cultural centers of Catalonia in order to reduce physical, communication and…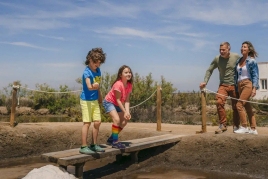 03/06/2023 - 04/06/2023