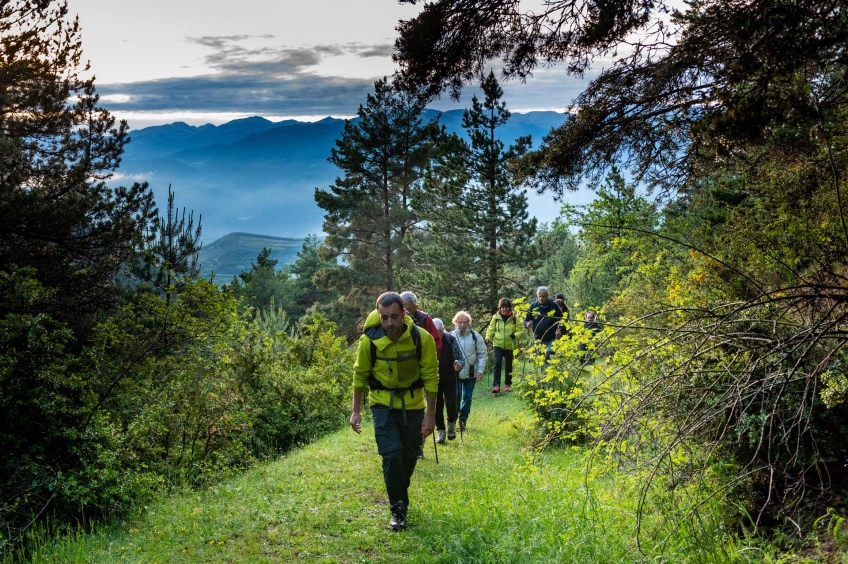 The Pyrenees Hiking Festivals is a territorial cooperation initiative, which takes place throughout the Pyrenees, in order to promote hiking as a healthy and sustainable leisure activity. The local interpretation guides will introduce us to the natural and cultural heritage of the Pyrenees, all accompanied by a tasting of local products.
Lasting between two and seven days, the festivals offer guided tours at lower prices than usual. They are, therefore, an excellent opportunity to enjoy the services of local guides who will gradually discover the most real, authentic and often unknown face of various corners of the Pyrenees.
The festivals combine itineraries for families and the elderly that follow simple paths and proposals for those more used to traveling long distances. In addition to the walking routes, the scheduled activities also allow you to get to know the local culture and gastronomy: product tastings, visits to museums, concerts or workshops are the ideal complement.
The best way to reconnect with the Pyrenees!
This year 2022, 12 festivals are celebrated throughout the Pyrenees, the 4 Hiking Festivals of Girona counties are:
Garrotxa Volcanic Walking
La Garrotxa is a land of volcanoes and lava flows, postcard towns, enchanting forests, rural landscapes and exquisite cuisine. Quiet walks through the Volcanic Zone Natural Park are combined with more demanding routes through the rugged terrain of Alta Garrotxa.
Cerdanya Happy Walking
La Cerdanya is a region that needs no introduction, but can still surprise you with some of its many charms. Hikers will find a very extensive network of paths and a pleasant climate for walking.
Ripollès Discovery Walking
El Ripollès is a region in which to discover the traces of ancient culture, with monasteries, Romanesque churches or shepherds' barracks. In the Ribes and Camprodon valleys, the Cabeceras del Ter y del Freser Natural Park protects natural landscapes of great value.
Alt Empordà Sea Walking
In the Empordà, the Pyrenees meet the sea. Las Alberes and Sierra de Rodes are the first territories that the sun sees when it rises and are magnificent spaces for hiking due to the scenic beauty of their landscapes, many of them protected, and due to the extensive network of paths.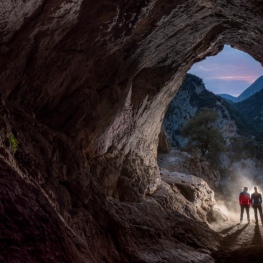 A total of 24 different activities throughout the region will allow you to discover first-hand the cultural and natural heritage of La Garrotxa with local guides,…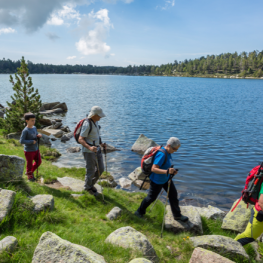 La Cerdanya is a unique territory that will surprise you with its many charms. Hikers will find a very extensive network of paths and a pleasant climate for walking.…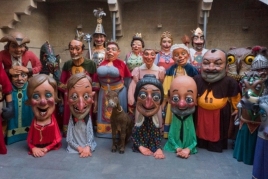 Solsona Experience, descobreix el Solsonès (Solsona)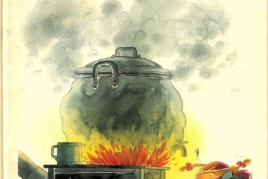 Cardedeu
01/07/2022 - 03/07/2022 ...

03/07/2022 ...