Greenways accessible to all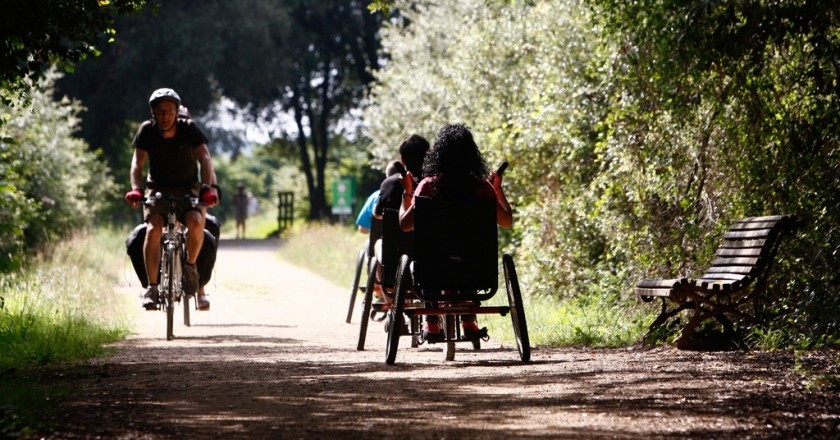 The greenways allow you to enjoy nature and tourism in a comfortable and attractive way and are currently adapted to access for all.
Most of these itineraries have their origin in the 19th century, when a railway network was created with the aim of communicating the different towns in the regions of Girona and the Costa Brava.
Today, these old railway infrastructures have become recognized cycling and hiking routes, and some of them guarantee accessibility for any user, facilitating their use for people with wheelchairs or also for people who are blind or have low vision. In total there are 120 km of accessible routes that give us magnificent landscapes and places.
These autonomous communication routes have been developed respecting the environment and complying with the appropriate width, slopes and surface quality conditions to guarantee correct coexistence, security and accessibility for all users, regardless of their physical capacity.
Another proof of this condition is the adaptation of various stretches of greenways for visually impaired people. In these sections, a guide base has been installed to follow the route with the cane, and vertical signage with information in the Braille system. In addition, an accessible application has been developed with very complete information on the route, the history of the greenways and the natural and cultural heritage of the environment. The mobile application is called "Accessible GI Tracks" and is freely downloadable in four languages.
In addition, you can have adapted bicycles, including those of the handbike type, to pedal with your hands, and three models suitable for people with cerebral palsy or comparable disability.
Enjoy the experience!