Without having to stay at home, life goes on and in Catalonia we find a range of cultural proposals to cultivate our knowledge at times like these. The Internet offers the possibility of virtually visiting some of the wonders of Catalan heritage. Do not miss it!
LIBRARIES
Access to the World Digital Library
The World Digital Library has opened access to its catalog. We leave you a link to the Catalonia section, but you can also access the rest of the world. https://www.wdl.org/es/search/?provinces=catalunya&countries=ES
VIRTUAL VISITS
Batlló house
Casa Batlló offers a virtual tour to invite you to explore this architectural wonder without leaving your sofa. It is a most complete online visit and one that does not skimp on quality.
the stone
Discover and re-visit Casa Milà, better known as La Pedrera, through its virtual tour. With this 360-degree visit, you can get lost in the corners of this important work of Catalan modernism.
Puig Ciudad Archaeological Site (Lluçanès)
Visit the archaeological site of Puig Ciudad, the Lluçanès! On this virtual tour you will find maps, detailed information of interest, explanatory videos and even 3D models of the excavations.
Guissona museum
Guissona Museum has created a new space on the website where you will find audiovisuals, games, readings... And much more!

National Museum of Science and Technology of Catalonia
MNACTEC offers a virtual visit through Google Arts & Culture where you can browse its facilities and get lost in the different rooms of this museum.

National Museum of Art of Catalonia
The MNAC has created different virtual itineraries of very diverse subjects related to Art. From children's story illustrations to modernist art, through all kinds of artistic and cultural content
Girona Art Museum
The Girona Art Museum offers several virtual itineraries where you can visit the exhibitions and works of art that they have.
Sabadell Art Museum
This 3D visit of the Sabadell Art Museum is, without a doubt, a great opportunity to get closer to culture and art from home.
Design Museum
The Design Museum provides us with your virtual visit. In addition, we can see the Body Dress exhibition online, which invites us to reflect on the world of fashion.
Cervera museum
You can walk the streets of Cervera virtually through the cultural route On foot of Museum. Do not miss it!
Tàrrega Museum
The virtual visit of the Tàrrega Museum opens the doors to the rooms in its rooms.
Masó house
This museum located in Girona allows you to explore the rooms and all the heritage that they keep in their virtual visit.
Sitges Museums
Cau Ferrat, the Maricel Museum, the Palau de Maricel and the Romantic Museum can be explored through the Google Art Project. In these 360-degree panoramic visits you can see 107 works of art,
ONLINE CONTENTS OF CULTURAL INTEREST
Catalonia History Museum
The Museum of the History of Catalonia offers a list of the content that it keeps on its walls.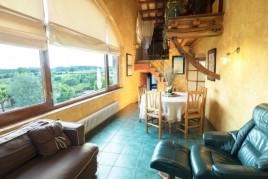 Can Gat Vell (Saus, Camallera i Llampaies)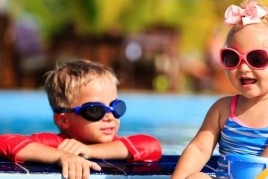 GHT Balmes Hotel, Aparthotel & Splash (Calella)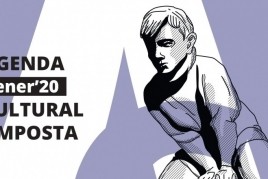 21/01/2022 - 24/01/2022 ...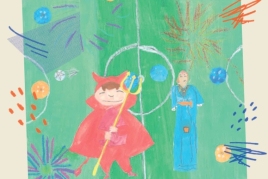 21/01/2022 - 24/01/2022