Viladomiu Vell river route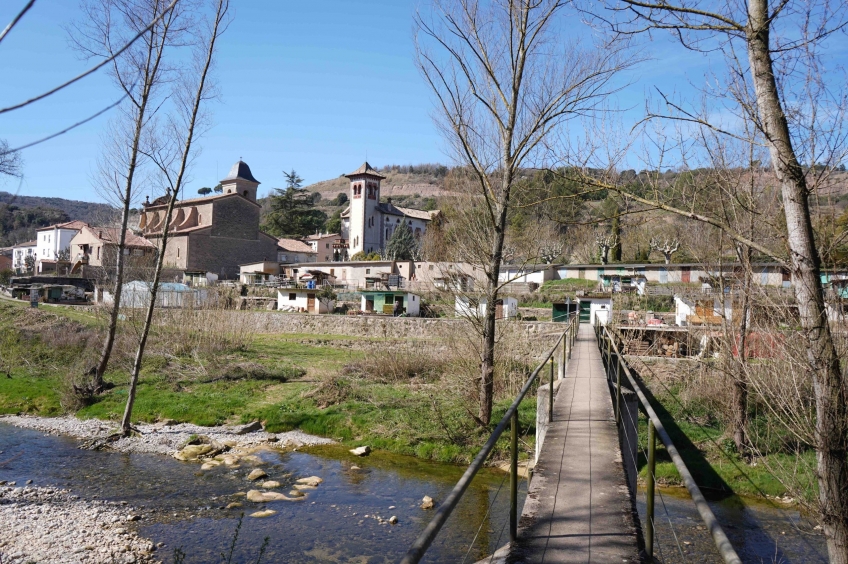 This is a route that can be done on foot following the PR C-144 markings
Distance: 3km
Time: 45 minutes
Signposting: Yellow marks (Red de Caminos del Berguedà) up to the lever; white and red markings (GR 270) to the beach of the rocks and back to the fork of the Camino de Viladomiu in la Guardia and Santa Maria de Merlès; yellow markings to Cal Lluent; unmarked section to the Viladomiu lock; white and red markings (GR 270) up to the lever; yellow marks return to Viladomiu Vell.
Start: Church of Viladomiu Vell
End: Church of Viladomiu Vell
The itinerary begins in front of the church of San Marcos de Viladomiu Vell. Directly in front of it is the imposing Tower of the owner, a common building in the textile colonies, in a higher position to reinforce the feeling of dominance and control over the rest of the colony.
Start walking through the alley of the orchards, passing behind the church, and you will soon cross the Canal Bridge. The path that rises upstream will take you to the lever that allows you to cross it. Once crossed, you will join the Camino del Llobregat (GR 270) and the route of the textile colonies. First it is necessary that you follow it downstream along a path in the middle of the riverbank forest. When the path widens a bit, you will find a fork in the paths, continue downstream on the GR 270 and you will reach the beach of the rocks. Here the stream of Biure flows into the river, right in a place where a large stone slab stands out.
If you continue going down, you can lengthen the route and reach the next textile colony, Viladomiu Nou.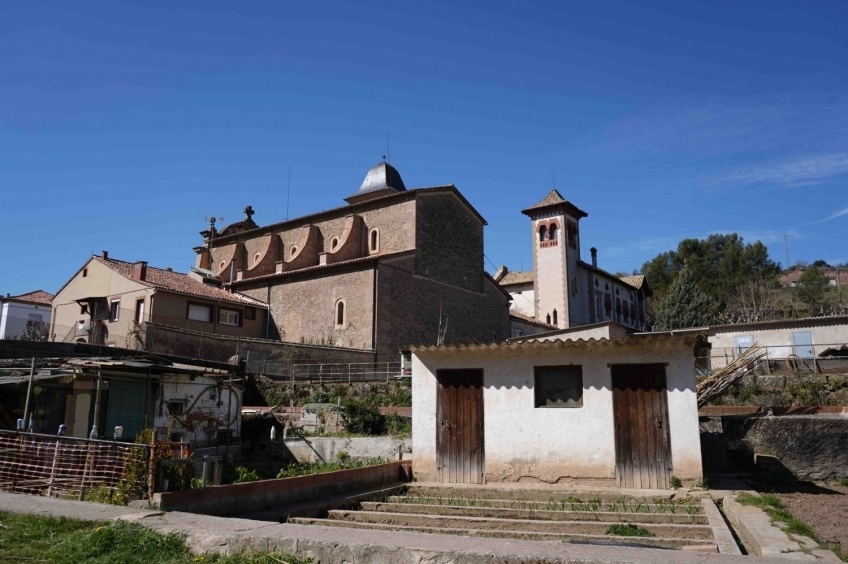 Source: Gironella City Council