Hostal de Montclar Montclar
Hostal de Montclar s/n
Montclar
Contact
rosasolersala@gmail.com
In the small town in the south of Berguedà is the small urban nucleus of Montclar, structured around the town square.
In a corner of the square is the Hostal de Montclar Restaurant where you can enjoy typical Berguedana cuisine.
Montclar hostel specializing in black peas ( pèsols negres ), grilled meat and garden and local products.
Open every day and dinners on request.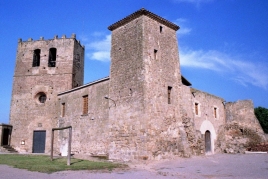 30/09/2023 - 01/10/2023