Hostal de Montclar Montclar
Hostal de Montclar s/n
Montclar
Contact
rosasolersala@gmail.com
In the small town of southern Berguedà is the small town of Montclar, structured around the town square.
In a corner of the Plaza is the Hostal de Montclar restaurant where you can enjoy a kitchen typically Berguedana.
Hostal de Montclar specializing in black peas (negres pèsols), grilled meat and produce from the garden and proximity.
Open daily and dinner on request.
15/08/2022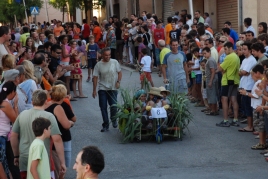 20/08/2022 ...