Route through the Lagos de la Pera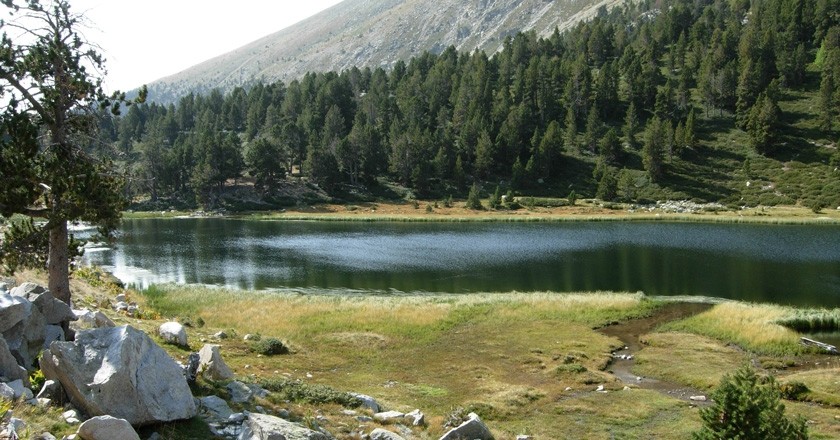 If you feel like spending a day with your family in a spectacular natural environment, take the agenda and book a date, because we suggest you a getaway to remember.
We go to the Cerdanya, specifically to Lles de Cerdanya where we will visit a classic family hiking in the area: the Lagos de la Pera.
These lakes were for many years a point of passage for smugglers who came and went from Andorra. The two ponds are located in the reception basin of the Molino river, in a small glacial cirque located at the head of the Arànser valley.
It is a route with a point of departure and arrival at the Fuente de Pollineres, which covers a distance of 5.4 kilometers with an accumulated vertical drop of 275 meters. The time of the tour is around two hours.
We left from the recreation area of ​​Pollineres (2,140 m) where we took the long-distance path GR 10/11, which crosses the Pyrenees from the Bay of Biscay to the Cap de Creus. We will go climbing through alpine meadows and forests of black pine.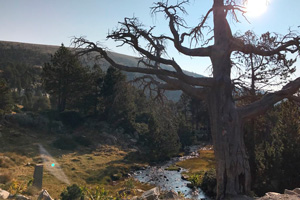 Further on, the road turns to the left, enters the forest and crosses the river del Molino ford. Further up, it crosses the access trail to the Lagos de la Pera refuge twice and runs along the bottom of the valley until it reaches the foot of a granite cliff where a nice waterfall falls.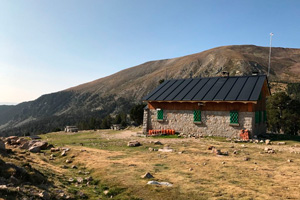 From here the inclination increases until the track is rediscovered shortly before the small pond of La Pera, on the left. The path avoids the track on the right, crosses pastures and reaches the refuge of Lagos de la Pera (2,357 m), saved in summer, during holiday periods and some weekends.
In the large lake of La Pera you can get to the track and take a flat path on the right that takes you in a few minutes (2,350 m).
The lakes of La Pera are one of the most visited places by hikers in the Cerdanya. These two ponds are located in a cirque of glacial origin where peaks such as Monturull (2,759m) or Perafita peak (2,752m), which is located just above the large pond of the pear (upper tin).
It must be said that the toponym La Pera has nothing to do with fruit, but refers to a stone as a sign. Similar place names of Catalonia are Peramola, Peralada, Peratallada or Peramea, among others.
We make the descent down the dirt track that connects the refuge with the source of Pollineres.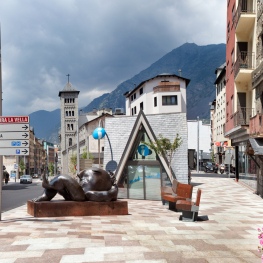 Escaldes-Engordany (a

17.7 Km)
Escaldes-Engordany is the parish of the thermal water. It is made up…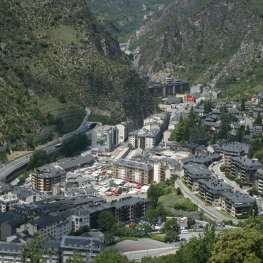 Aixirivall (a

18.1 Km)
Among all the places of interest in this parish, it is worth…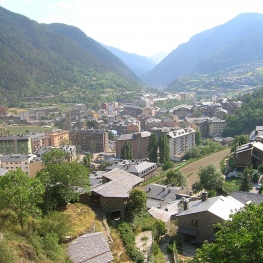 el Pas de la Casa (a

18.3 Km)
The parish of Encamp stands out for its architectural and cultural heritage.…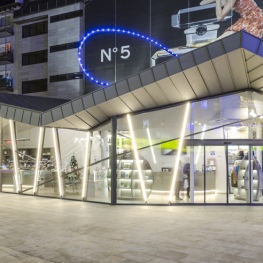 Andorra la Vella (a

18.4 Km)
Andorra la Vella is the main parish, the smallest and the one…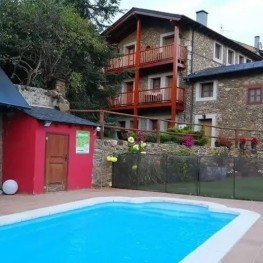 Isòvol (a

10.1 Km)
There is French, built at the end of the s. XIX in…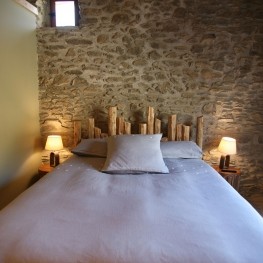 Meranges (a

10.2 Km)
House of 1850 rehabilitated. We have preserved many architectural and vital elements…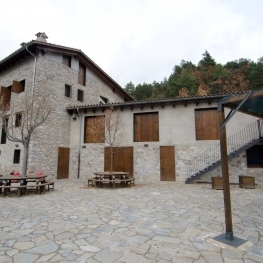 Gisclareny (a

17.1 Km)
The Casa Natura Bagà is in a magical setting, passing the Camí…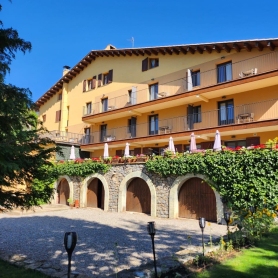 Gósol (a

17.6 Km)
The hostel is in a crossroad that leads to different routes, some…