Urban route: Caldes de Malavella in Time of Wars (1936-1945)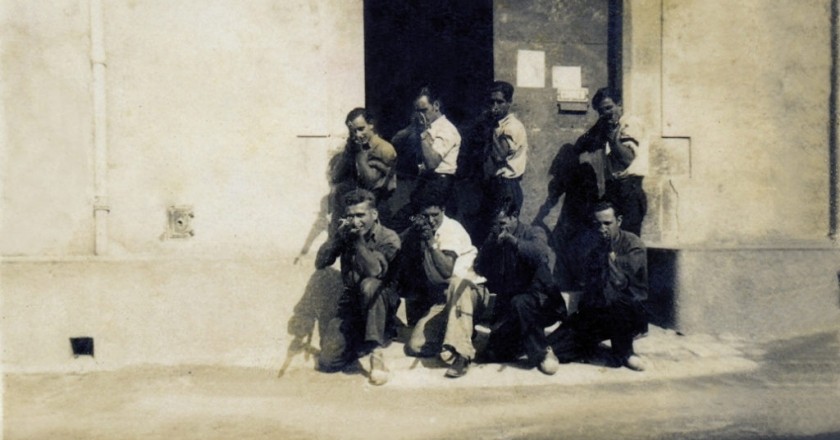 The population of Caldes de Malavella was involved, by degree or by force, in the great warlike events of the mid-20th century: the Spanish Civil War, World War II, and the immediate postwar period. As expressed in the first Caldes tourist guide (1927), the population offered a large number of beds and rooms, distributed in spas, inns and some thirty chalets, of different capacities.
For this reason, the nucleus had to host large contingents of refugees of different origins, both civil and military. His presence, and interaction with the Caldenc, recognized for their hospitable nature, generated all kinds of personal relationships and memories that still endure today.
Between 1936 and 1939 the republican authorities converted some of the spas and comfortable houses of Caldes into military hospitals and refugee reception points. In that period, when the population was approximately 2,200 inhabitants, up to 1,313 displaced persons were received. The Prats, Vichy and Soler spas were filled, above all, with families and children from the north of Spain, mainly Cantabria, the Basque Country and Aragon. Shortly after, the Vichy spa (late 1937) was opened as a field hospital to care for wounded soldiers. The Soler spa became a recovery center and the San José de Cluny school a center for infectious people.
In 1944 it welcomed more than 1,000 Italian sailors, who had been bombarded by German aviation, once Italy had signed the armistice with the Allies. The Francoist administration distributed them among the Vichy (497), Prats (195) and Soler (150) spas, but the Ribot and Fabrellas inns had to be used, which had 58 and 50 beds respectively.
After the Second World War, the Franco government welcomed a community of about 20,000 German refugees throughout the Spanish State, most of whom had worked for the Gestapo (political police), the Sicherheitsdienst (secret service), the Abwehr (espionage military) and in the various diplomatic offices, dedicating a good part of his time to espionage, counterintelligence and sabotage tasks in Spain, at the service of the interests of the Nazi regime.
About a hundred Germans stayed in Caldes between the fall of 1944 and 1947. Some were on the priority lists for repatriation issued by the Allies, but very few were handed over. Some were able to stay in their cities of origin in Spain under the protection of the Franco regime, while others were able to travel to Argentina and other South American countries.
Start of the Route:
Caldes de Malavella Tourist Office
Waypoints:
Library: compilation of literary texts about what Caldes was like at that time
The Fonda Fabrellas and the reception of 1,000 Italian sailors
The laundries and clotheslines of the Fuente de la Mina. The story of "The Italian's Son" by Rafael Nadal (2019 Ramon Llull Award)
The Soler Spa as accommodation for the wounded, sick and sailors
Rambla Recolons: the summer chalets and the needs of accommodation and medical recovery
The Perxachs House and the stay in Caldes of German citizens linked to the Third Reich
The Prats Spa as accommodation for various contingents
The Vichy Catalán Spa. Military hospital and accommodation for refugees, Italian sailors, Jewish women and children. Later, Nazi refuge
The train station: entry and exit point for different groups of outsiders
* This route is included in the catalog "A literary journey" of the Costa Brava-Pirineu de Girona Tourist Board and had the support of the Democratic Memorial of the Generalitat of Catalonia
Virtual guided tour: Caldes in time of war: https://youtu.be/XLgI6EhrN0M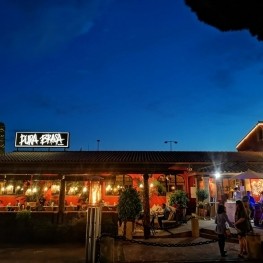 Pineda de Mar

(a 25 Km)
A unique gastronomic experience: Pura Brasa is a close and fun concept…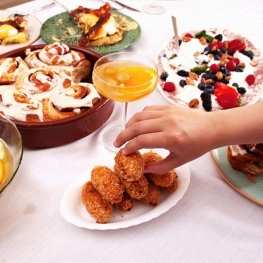 Tossa de Mar

(a 16.7 Km)
Enjoy a place where laughter, festivity and gastronomy take place around a…