Route of the fountains of Gironella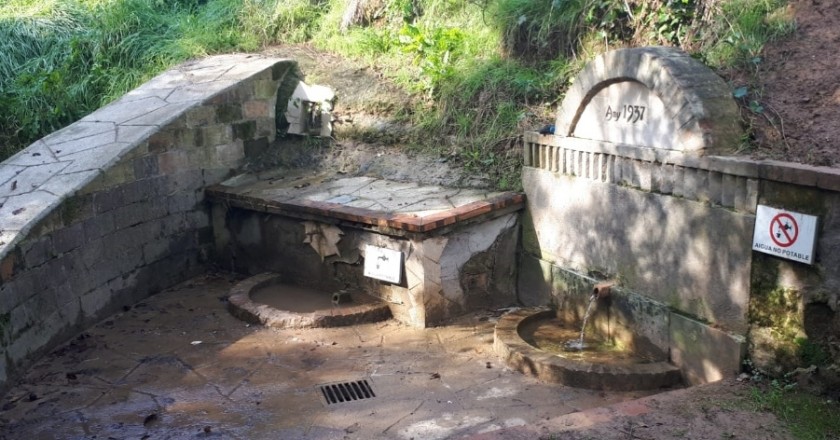 The circular route of the sources of Gironella, in the Berguedà, is a route created with the aim of increasing the offer of tourist areas of the municipality and complementing the future Via Azul del Llobregat.
This route, based on the research work of a gironellenca, has allowed to recover and restore 14 sources of the municipality and join them in a circular route
of little more than 9.5 kilometers.
The route covers a good part of the municipality in a little less than 10 kilometers and allows to see great panoramic views of the town and the Berguedà and the Llobregat River, an element that we are rediscovering along the route.
The Fountain of Paco marks the beginning of the itinerary that runs through the Fountain of the Hermitage, the Fountain of Cal Ramons, the Fountain of Cal Pere Viejo, the Fountain of Cal Feliu, the Fountain of the Tyrant, the Fountain of the Torracs, the Fountain of Cal Foroll, the Fuente del Balç, the Fuente de Ca la Manuela, the Fuente de Cal Gibert, the Fuente de los Depósitos, the Fuente del Gusano, the Fuente de Cal Pequeño, and the Fuente del Paco.
The route has an important emotional and symbolic value for the neighbors of the town, since formerly this natural elements were essential in the life of many people from Girona. In recent years, the sources were forgotten and the route has allowed us to recover and restore all this natural heritage.
You can also follow it through your smartphone in the Gironella APP.