Province:
Barcelona |
Shire:
Berguedà
|
Inhabitants:
4.940 |
Extension:
6,8 Km2 |
Altitude:
469 m
Gironella is a municipality in the south of the Berguedà region that grows on both sides of the Llobregat river.
The municipality of Gironella hosts four industrial colonies, from north to south and in the population: Cal Bassacs, Viladomiu Vell, Viladomiu Nou and Cal Metro. Each of these colonies has the characteristic elements that define them: factory, housing, church, tower of the master, etc. conforming thus, a set and important architectural legacy, not only for the city, but also for the region and the industrial past of Catalonia.
The historical nucleus of the population develops in the part superior of a hill where the most remarkable buildings are: a part of the old wall, the city council, constructed on the rest of the medieval castle, under which is the one that had been the prison; the church and, even, some ancestral home of famous characters of Gironella. These include the old house of the Bassacs family, which later founded the colony that bears his name.
At the foot of this hill the river runs, with typical flora, many families of ducks and an artificial geyser, in addition to the Old Bridge, one of the most emblematic elements of the town and dated in the fourteenth century. In the newest part of the population we find the evolutionary and dividing line that has been created as a commercial and main artery: the road, the old railway line, which serves as a commercial axis in the town.
In each of the population centers of Gironella we find the church. In the center of the town is the old church of Santa Eulalia, dated from the 13th century and that during the 20th century was used for industrial uses; we also find the new church of Santa Eulalia built during the twentieth century due to the increase in population and growth in the area as a result of the introduction of industry in the area. In Cal Bassacs there is the one in Santa María de Bassacs, Viladomiu Vell in San Marcos and Viladomiu Nou in the Sacred Heart. On the outskirts of Gironella there is also a hermitage dedicated to San Marcos, it is an 18th century church with a single nave attached to a large rock where you can see remains of other previous constructions.
Gironella also has other non-ecclesiastical monuments, among which we can highlight the remains of the Romanesque bridge of San Marcos, which was also used for the "salt road" that reached Cardona or the Homs Pharmacy, at the end of the 19th century. still retains the furniture and decoration of the time. We can not forget either, the towers of the owners of the factories, of which we highlight that of Viladomiu Nou, that of Cal Bassacs and that of Cal Metro.
In addition, Gironella is known for songs such as "Gironella, Villa Bella" or "Roseta de Gironella".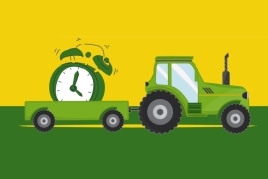 02/12/2023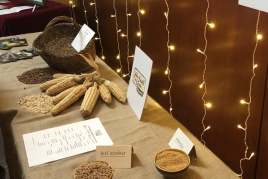 08/12/2023

Weather forecast
29-11-2023
Morning
Evening
Max 11º
Min 1º
30-11-2023
Morning
Evening
Max 15º
Min 5º