Museu Arxiu Tomàs Balvey Cardedeu
The MATBC houses the collection of its creator, Tomàs Balvey y Bas (1865-1954), the last pharmacist in an old saga documented in Cardedeu since 1664.
Schedule:
Wednesday to Saturday from 10 a.m. to 2 p.m. and from 4 p.m. to 7 p.m.
Sundays and holidays from 10 a.m. to 2 p.m.
Monday and Tuesday closed
The museum preserves the whole of the Balvey Pharmacy, with original furniture from 1780 and more than 200 ceramic albarels from 1827. In addition to a garden dedicated to medicinal plants.
The museum's top floor houses the Tomàs Balvey collector's exhibition, where there is a sample of each of the collections that Tomàs Balvey built throughout his life.
The Museu Arxiu Tomàs Balvey de Cardedeu –MATBC- is located in the Casal. Dr. Daurella, former summer house of the Daurella family, located in the center of Cardedeu in an urban area characterized by the presence of summer buildings and towers of various bourgeois families in Barcelona from the late 19th and early 20th centuries. The museum bears the name of its founder, Tomàs Balvey, the last representative of a long line of apothecaries documented in Cardedeu since the 17th century.
The MATBC collection is made up of various collections, the most unique of which is the rural pharmacy of the Balvey ancestry and which, together with the Esteve de Llívia rural pharmacy, are among the oldest in Europe. The set consists of the original furniture from 1780, and has more than two hundred ceramic albarels in the imperial style, from 1827.
The museum tour of the MATBC revolves around collecting, pharmacy and the trade of boat dealer. The museum has a garden, dedicated to medicinal plants, which is presented as an open-air exhibition hall, complementing the central theme of the museum: well-being, health and remedies.
The Museu Arxiu Tomàs Balvey has a long history and a solid track record; It is a museum deeply rooted in the territory and that works to preserve, recover and tell history and heritage through exhibitions, activities, workshops and tourist itineraries.
Guided tours of the historic center are organized from the museum, referring to the art, architecture and history of the municipality, from the Gothic to the modernist summer towers. From the houses and towers surrounded by gardens to the civil and funeral architecture of the architect Manuel Joaquim Raspall (1877-1937).
Walks through the natural surroundings of Cardedeu, led by specialists, to learn and recognize the geology, medicinal plants, birds or mushrooms in our environment.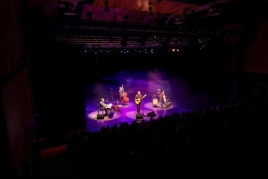 23/01/2022 ...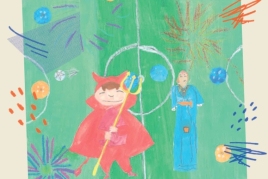 21/01/2022 - 24/01/2022