Tourdera route: from Sant Celoni to Santa Maria de Palautordera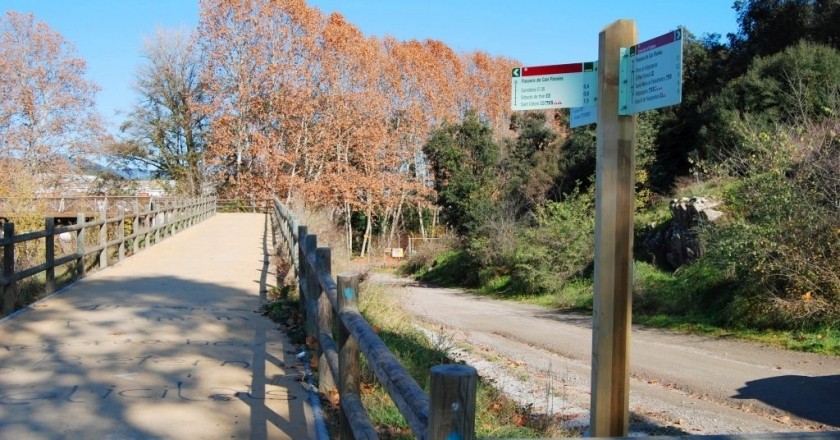 ATTENTION: Section cut through the metal footbridge over the Tordera in Santa Maria de Palautordera due to the effects of the storm Gloria. See temporary detour.
The Sant Celoni - Santa Maria de Palautordera section is a section of just over 6 kilometers long and of low difficulty, with a cumulative ascent difference of 56 meters. The start of the section takes place at the Sant Celoni train station, where you can park in nearby areas if you have come by car, or you can approach it by train.
The start of this section of the Tourdera route takes place at the Sant Celoni train station . Outside the station you will find the route panel and to start the itinerary you should follow the small follow-up flags located mainly on streetlights that will take you to the Tordera River.
The first banner at the exit of the station will open towards Esteve Mogas street to find the underpass to cross the train tracks and later, the c-35 road, until reaching the Can Pàmies footbridge, also known as the footbridge. from Can Draper, which will allow you to cross the Tordera river.
Once you have crossed the bridge, following the directions for Santa María, you must continue along the forest track until you reach the BV-5112 road, which you will have to follow for about 150 meters along the hard shoulder, to go to the nucleus of the Broken Bridge.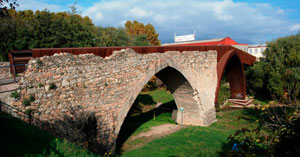 Following the signs, you will reach the Sot de las Ranas area, the limit of the urbanized area, until you reach the Parque de los Enamorados, where you will find a fountain and a rest area. Returning to the itinerary, you will continue along the river side until you find a wooden footbridge to cross it. After a slight incline, you will take the forest track that runs between fields and leads to the Santa María treatment plant. Later, you will cross the TGV lines and finally, the Tordera River by a metal walkway.
Once you have crossed the river, you will have reached the neighborhood of La Sierra, in the center of Santa Maria de Palautordera.
Remember that during the itinerary, you must not deviate from the signposted path, following the signposts of the route, and it is necessary that you always respect the safety recommendations and respect for nature.
Source: Sant Celoni Town Hall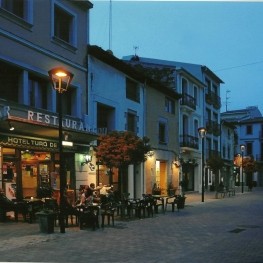 Santa Maria de Palautordera
Located in the center of Santa Maria de Palautordera, at the foot…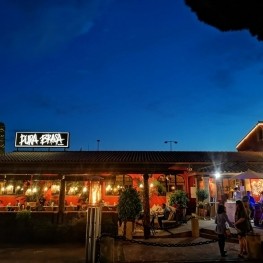 Pineda de Mar

(a 18.1 Km)
A unique gastronomic experience: Pura Brasa is a close and fun concept…