Province:
Barcelona |
Shire:
Vallès Oriental
|
Inhabitants:
16.897 |
Extension:
12,1 Km2 |
Altitude:
193 m
Cardedeu is a municipality in the comarca of Vallès Oriental. Its name has taken several confusions, but it seems that derives from Car (quer) de Déu (God), which means "source rock".
In their studies found a strong Roman influence, and that through the county passed the Via Augusta. This has been found pottery shards of the time in different farms in the municipality.
Its medieval origins, but the marked forever, since that time are the parish of Santa Maria, Santa Susanna Vilamajor the Cardedeu and San Julian de Fou. So Vilamajor and Cardedeu were part of the same municipality until the sixteenth century were separated. In this modern age is when the earthquake occurs causing several casualties and the collapse of the bell tower and some houses.
Progress was an essential ingredient for the growth of the population was half way to Barcelona and France. In this sense, was also a victim of the battles of the French War.
In the late nineteenth century, and once passed the Carlist Wars, Cardedeu changed his stage. He left to become a guerrilla battle scene and to become unique summer framework for wealthy people of Barcelona.
The bourgeoisie made use of architectural authorities as Eduard Balcells, Ramon Puig i Giralt, Josep Manel Ros i Vila or Raspall to build their second homes, summer homes in the area of Vallès Oriental. So do not take long to become an important resort for the Catalan bourgeoisie.
Of all its historic past, has kept certain elements Cardedeu to date there is to know. Input, Pins dolmen Roser new monoliths formed by a circle and one in the middle. As for religious buildings, we find the church of Santa Maria notably the bell tower and zoomorphic gargoyles and battlements crowning the building with Catalan type. There is also the chapel of Sant Corneli, which was separated from all the buildings that had annexed and is currently used as an exhibition hall.
We must remember that the pharmacy Balvey retains the old pharmacy rural family furnishings Balvey 1780 and more than 200 of 1827 ceramic boots.
Finally, there is mentioned a handful of houses dated by its construction and its stones, sixteenth century. Many of them have remained without too many modifications to the present. Highlights Arquer House, Can Llibre, Clavell House, Casa Borras, Els Pinetons, Ricós House, the farmhouse and farm Niella Joan Viader.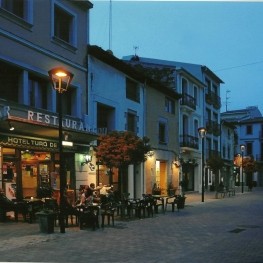 Santa Maria de Palautordera

(a 9.1 Km)
Located in the center of Santa Maria de Palautordera, at the foot…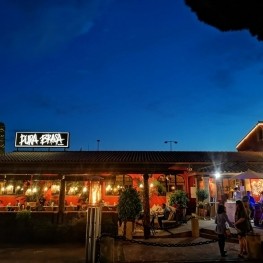 Pineda de Mar

(a 28 Km)
A unique gastronomic experience: Pura Brasa is a close and fun concept…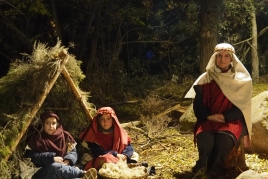 08/12/2023 - 10/12/2023

Weather forecast
06-12-2023
Morning
Evening
Max 14º
Min 5º
07-12-2023
Morning
Evening
Max 17º
Min 4º