Circular route pedaling between cork oaks and hot springs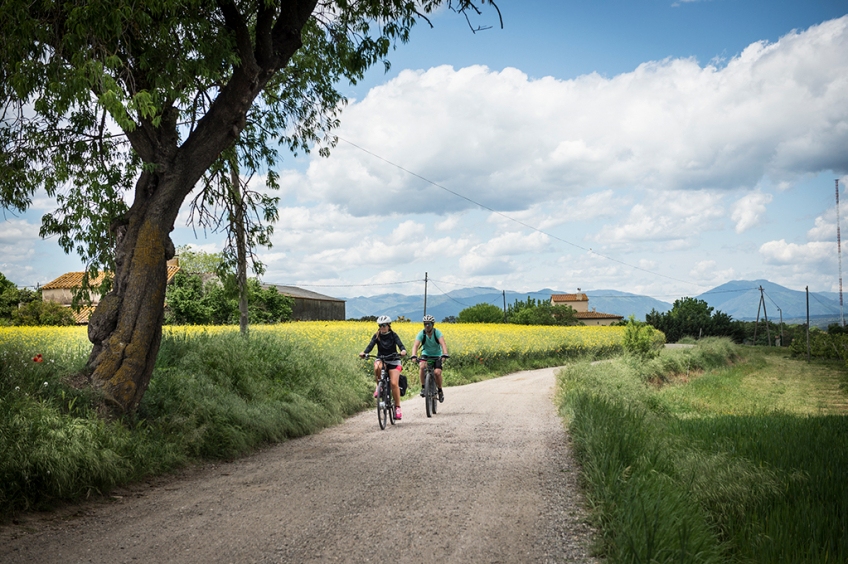 Route: Girona – Cassà de la Selva – Caldes de Malavella (return to Girona by train)
Start: Girona Station
End: Caldes de Malavella train station
Route: Circular, bicycle + train
Distance: 27 km of pedaling route
Difficulty: Low
LlDes of the city of Girona we go to the beginning of the Carrilet II route that is at the end of Emili Grahit street. Once incorporated into the Carrilet route, we follow the signs until we reach Cassà de la Selva (15 km), we cross the center of the municipality and about 3 km further on we find the junction with the Thermal route, towards Caldes de Malavella.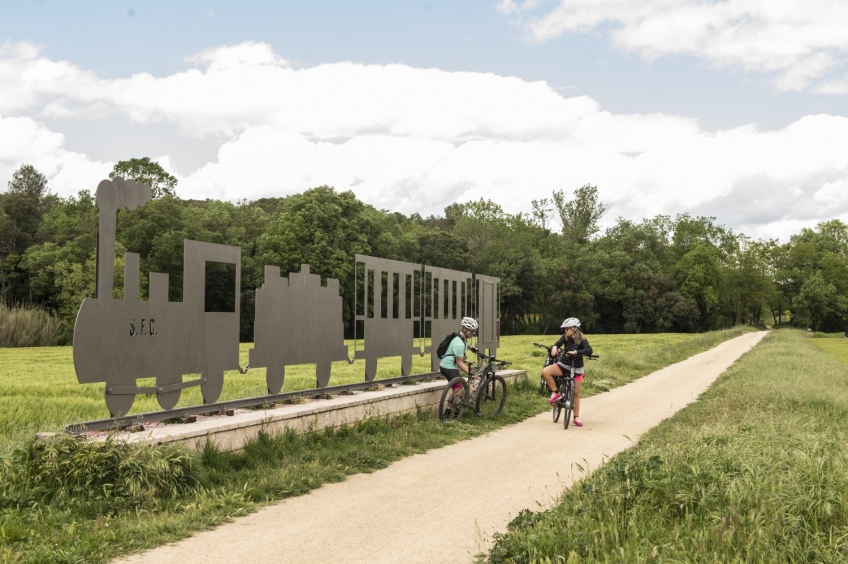 The gently sloping thermal route allows you to enjoy a great diversity of landscapes, fostered by cultivated fields, oak forests and the jungle plain, from where you can contemplate the magnificent panorama formed by the Guilleries massif and the Montseny.
After approximately 9 km we arrive at Caldes de Malavella, where you can discover how thermal water has become a symbol of the municipality's identity, either by visiting the spas, the Roman baths or even trying the water that flows from its springs. mineral-medicinal thermal water.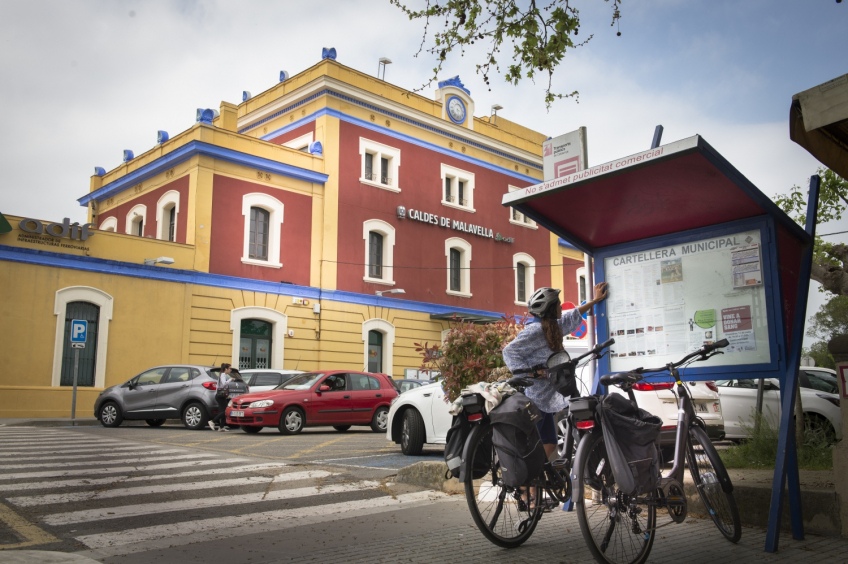 From Caldes de Malavella we can return to the city of Girona by train.
Places of interest
Old Quarter of Girona
Quart Pottery Museum
Can Villalonga in Cassà de la Selva
Old stations of Carrilet de Quart, Llambilles and Cassà de la Selva
Roman terms Caldes de Malavella
Spas in Caldes de Malavella