Province:
Girona |
Shire:
Gironès
|
Inhabitants:
9.637 |
Extension:
45,2 Km2 |
Altitude:
137 m
Cassà de la Selva is a cork town located in a privileged natural environment within the protected area of the Les Gavarres massif. Located in a strategic point in the south of the Gironès region, Cassà is 14 kilometers from Girona and 20 kilometers from municipalities on the Costa Brava such as Platja d'Aro.
In Cassà de la Selva you will be able to live the complete experience of discovering where the cork stoppers come from that act as guardians of the best bottles of wine and cava in the world. You will be able to see the journey that the stopper makes from the holm oak forests to the processing companies, until it reaches the restaurant table. You will realize that the cork industry is still very much alive in the municipality and you will see the important architectural, cultural, social and gastronomic mark that it has left in Cassà.
The cork industry has also given rise to an important musical tradition. Cassà is a land of musicians and it can be seen with the multiplicity of music-related events organized throughout the year.
Music, cork and Gavarres. These are the characteristic features of Cassà.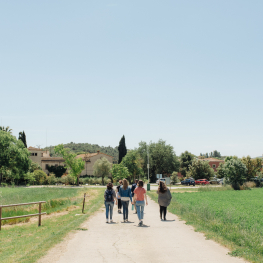 Cruïlles, Monells i Sant Sadurní de l'Heura (a

14 Km)
Live the #APROP experience and discover everything that is hidden behind a…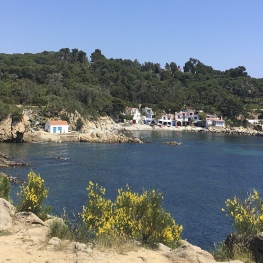 Albons (a

15.5 Km)
Discover Baix Urgell, a land that will make you fall in love…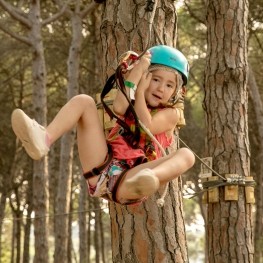 Castell - Platja d'Aro (a

17.6 Km)
Parc Aventura Platja d'Aro and Parc Aventura Pals are located in a…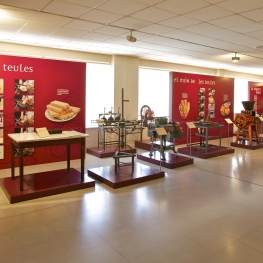 Santa Coloma de Farners (a

17.2 Km)
The Trias de la Galeta museum is the result of the deep…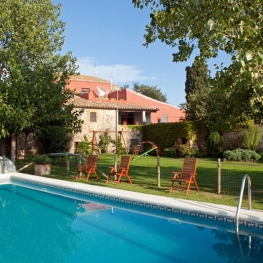 Cruïlles, Monells i Sant Sadurní de l'Heura (a

13.4 Km)
Isolated farmhouse nearly 3 kilometers of La Bisbal. The farmhouse, trying to…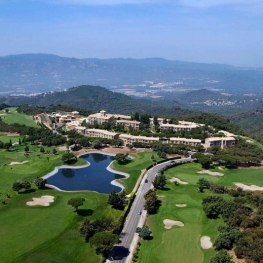 Castell - Platja d'Aro (a

13.5 Km)
Apartments in the Golf d'Aro resort on the Costa Brava; located in…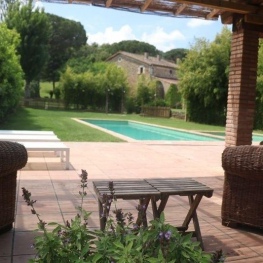 Celrà (a

14.6 Km)
Isolated farmhouse with capacity for 18 people and exclusive rental for a…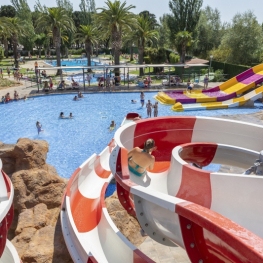 Castell - Platja d'Aro (a

16.1 Km)
Completely flat campsite with plenty of shade. It has magnificent facilities, 4…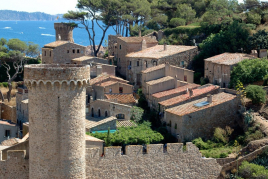 13/08/2022 ...

Weather forecast
12-08-2022
Morning
Evening
Max 37º
Min 20º
13-08-2022
Morning
Evening
Max 33º
Min 25º