Province:
Girona |
Shire:
La Selva
|
Inhabitants:
8.196 |
Extension:
57,3 Km2 |
Altitude:
84 m
Caldes de Malavella is located halfway between the Costa Brava and the Sierra de las Guilleries, the plain of La Selva, rich in contrasts, heritage and tradition. Thus, Caldes de Malavella, is located in a strategic place of communications, and therefore, it has always been a land of passage and a land of footprints. The trace of all the civilizations that have inhabited our country is present in the town.
In Caldes you can lose hours and hours walking the hiking trails and the different urban routes to learn about the heritage. And if after long walks you still need more relaxation, the town's waters, with recognized healing properties, make it easy to enjoy thermal treatments, from hot water sources or from renowned spas.
What can Caldes de Malavella, Villa with Character, offer you?
Guided visits
If all the walks along the routes or through the city center is still not enough, you can get to know the town with a local guide. Walks through history for almost two hours under a fun and entertaining guide, getting to know different emblematic places, legends and those details that we like so much and that escape us with just a casual glance.
You can enjoy these different routes every Sunday at 11 a.m.
More information: www.visitcaldes.cat/visites-guiades
Other proposals
Active tourism with more than 150km of signposted routes
Caldes, with a municipal area of 56 km2, has a large proportion of forests that give it biological wealth: oak groves, cork oaks, holm oaks and pine groves... Nature and routes for all levels, accompanied by the whole family or gaudint- with the friends.
Thermalism: programs and treatments. Relax and rest
In the spas you can perform hydrothermal therapies (pools, saunas, inhalations, pressure showers, horizontal showers, Vittel massage), fender and paraffin wraps, massages, lymphatic drainage, slimming or firming treatments, and therapies related to beauty and welfare.
www.visitcaldes.cat/que-fer/balnearis-i-fonts
Heritage discovery: urban routes and the Espacio Aquae museum center
With the Camp dels Ninots route, he provides us with a unique image of what life was like 3.1 million years ago. Following the route "Caldes in Time of Wars (1936-1945)" we realize how the presence of refugees, war wounded, Italian sailors or Nazi spies generated all kinds of personal relationships and memories that still persist today. With the patrimonial route we observe how Caldes has been configuring over the centuries with thermal water as one of the main symbols of identity.
The Aquae Space is the first place where you should go on arrival at the thermal village. It is a center for interpreting the heritage of Caldes de Malavella where you can take a tour of the natural and cultural legacy forged over time by its waters.
Gastronomy
Caldenc gastronomy is to live, remember and get excited. Based on the tradition of Catalan cuisine, native recipes and traditional products have been preserved to promote its great gastronomic value: thermal cuisine.
In Caldes de Malavella you can taste the thermal cuisine; a kitchen where the main element is thermal water and its beneficial properties for health. "It is used for dishes that serve as the basis for most recipes, such as legumes, broths or fumets. Also for short cooking, such as blanching vegetables and, in this case, we also stop cooking with cold thermal water ". David Heras, chef of the Vichy Catalán restaurant.
Golf: PGA golf de Catalunya Resort and the Pitch & Putt de Franciac
For Golf lovers in Caldes there are magnificent facilities; The Resort, which has world-class services and facilities, is part of the select "European tour Destination" club, made up of the 8 best golf destinations on the European Tour: Stadium Course and Tour Course. Also enjoy a Pitch and Putt in a unique setting, 2km from the PGA golf of Catalonia and 10km from Girona. A demanding Par 3 of 9, driving range and putting green and approach zone.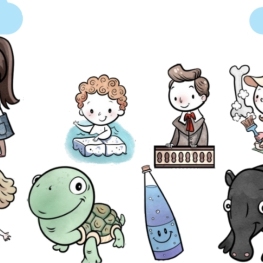 We propose a very fun and original clue game to enjoy and rediscover Caldes de Malavella in a very entertaining way. No guide is needed, it can be done any day…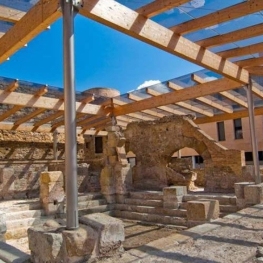 The Tourist Office organizes a program of guided tourist visits, with the aim of bringing visitors closer to the heritage, culture and history of Caldes de Malavella.…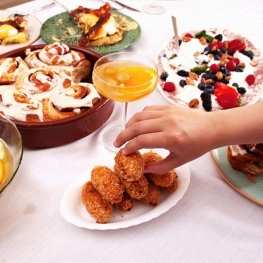 Tossa de Mar

(a 16.7 Km)
Enjoy a place where laughter, festivity and gastronomy take place around a…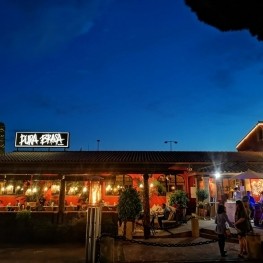 Pineda de Mar

(a 25 Km)
A unique gastronomic experience: Pura Brasa is a close and fun concept…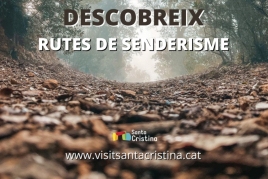 08/12/2023 ...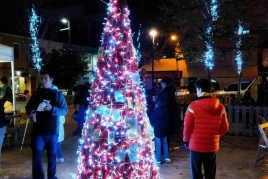 09/12/2023 ...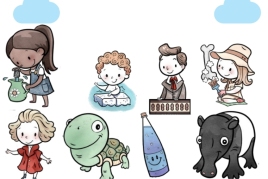 Caldes de Malavella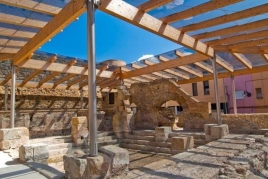 Caldes de Malavella
Weather forecast
05-12-2023
Morning
Evening
Max 12º
Min 5º
06-12-2023
Morning
Evening
Max 13º
Min 3º