Museu Trias de la Galeta Santa Coloma de Farners
Contact
info@triasbiscuits.com
Do you want to live the experience of knowing the history of Trias and of a lifetime making cookies?
The Trias de la Galeta museum is the result of the deep love of the Trias family for a dedication: making cookies of the best quality. Since 1908, work in the world of cookies has generated a legacy of objects and documents. This heritage is the basis of the collection that is exposed to the public free of charge.
The museum is attached to the factory where Trias cookies are produced. It cannot be visited for reasons of safety and food control, but during the week its activity can be observed through large windows that offer a panoramic view of the production system.
Visit
During your visit to the Trias de la Galeta museum, we will give you a tour that consists of:
An approximation to the flour and confectionery past of Santa Coloma de Farners.
Thematic spaces decorated with original garments and machines.
The office of Joaquim Trias, founder of the company.
The craftsmanship of the first Trias products.
Reconstruction of the old Trias bakery and drugstore of the Trias family.
Collection of tin boxes and the world of cookies.
The visit also includes viewing an audiovisual and a biscuit tasting.
Schedules
The opening hours are from 9 a.m. to 1 p.m. and from 3 p.m. to 7 p.m. from Monday to Friday (check the website on Friday afternoons).
Last visit at 12 and 18.
Access to the museum is free and the duration of the tour is approximately one hour.
If the group is larger than 25 people, the possibility of taking a guided tour is offered at no cost. On weekends, access will be allowed to groups with a minimum of 45 people who have previously reserved.
If someone wants to take home a souvenir of the experience, there is a shop at the exit where you can find the full range of products that Trias makes.
For more information and reservations, you can call 972 84 12 13 or send an email to: info@triasbiscuits.com.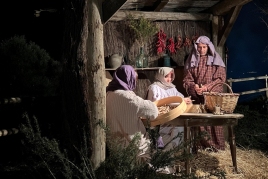 23/12/2023 - 26/12/2023 ...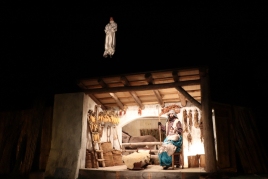 25/12/2023 - 26/12/2023 ...