May 18: International Museum Day in Barcelona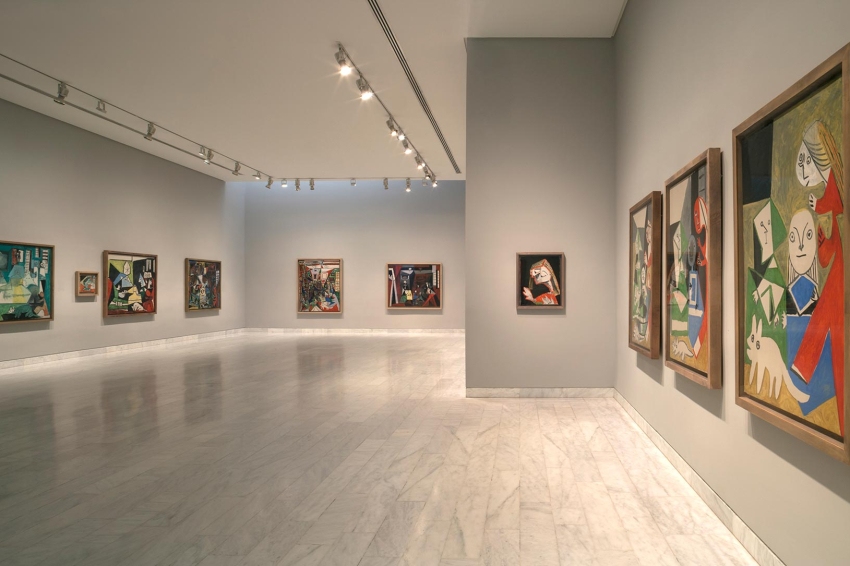 This time a very different route, a route that you will do yourself according to your interest!
As you already know, May 18 is International Museum Day (organized by ICOM), which is why different activities are carried out (workshops, guided tours, performances...) and open days in the museums of Catalonia. So, your entry is free. Most museums extend this International Museum Day to the weekend closest to May 18.
On this route we will propose different museums that you will find in the metropolitan area of Barcelona. Shall we start?
The city of Barcelona is known for being one of the main tourist destinations in Europe, and one of its main attractions are its museums.
Barcelona has a large number of high-quality museums, covering a wide variety of topics, from contemporary art to the history of the city.
One of the best known museums in Barcelona is the Picasso Museum. This museum is dedicated to the work of the famous painter, and has one of the world's most important collections of works from Picasso's formative period. In addition, he also owns a large number of works from his later era, as well as works by Picasso's contemporaries.
Another prominent museum in Barcelona is the National Art Museum of Catalonia (MNAC). This museum is located in an imposing palace that is located on the mountain of Montjuïc, and has one of the most important art collections in Catalonia. The museum covers Catalan art from its beginnings to the 20th century, including works by such important painters as El Greco, Goya, and Dalí.
The Barcelona History Museum is also a site of great interest for tourists. This museum is located in the Gothic Quarter, and its main objective is to show the history of the city. The museum includes countless exhibits, as well as a wealth of historical artifacts, making a visit a fascinating experience.
If you want to delve deeper into History, we find the Archeology Museum of Catalonia (MAC) that preserves, investigates and disseminates the archaeological remains that illustrate the historical evolution, from prehistory to the medieval period of Catalonia. The MAC is located in the city of Barcelona, but it is also made up of other museums and historical complexes throughout Catalonia, in Girona, the Greco-Roman city of Empúries (located in L'Escala), the historical complex of Olèrdola, the Iberian site of Ullastret, and also the Center for Underwater Archeology of Catalonia (CASC). The MAC also offers us the Route of Rock Art and the Route of the Iberians.
On the occasion of International Museum Day, a series of very interesting activities are carried out that you can find expanded in our news section. www.mac.es
For lovers of contemporary art, the MACBA (Museum of Contemporary Art of Barcelona) is a mandatory stop. This museum is one of the most important in Europe on this subject and has a permanent collection of more than 5,000 works. The museum also has a large number of temporary exhibitions, and is an ideal place for those who wish to learn about the latest artistic trends.
For the more lame-savvy, the Chocolate Museum presents a journey through the origins of chocolate, its arrival in Europe and its diffusion as an element situated between myth and reality, between its medicinal and therapeutic properties and its nutritional value, which they relate tradition to the future and are part of our collective imagination.
This proposal could not miss a museum that talks about a commodity as precious as water. The Agbar de las aguas museum, located in Cornellà de Llobregat, introduces us to water and brings us closer through different activities and workshops. It is therefore a very enriching museum where we can learn about the processes through which water passes from its origins until it comes out of the tap at home and begins a new cycle. The museum is located in a modernist building from the beginning of the 20th century, designed by the architect Josep Amargós Samaranch.
Finally, we cannot stop talking about the FC Barcelona Museum. This museum is dedicated to FC Barcelona and is a must for football lovers. The museum includes a large number of objects related to the club's history, as well as a wealth of information about its most famous players and the trophies won over the years.
In short, Barcelona is a city that, together with its metropolitan area, has a wide variety of museums, and that offers a unique experience for lovers of art, history, and culture in general. Visiting these museums is a perfect way to get to know the city and its rich history, as well as enjoy its wonderful works of art.