Contact
reserves@restaurantcansole.com
Restaurant
Founded in 1903, it is one of Barcelona's classics, with an excellent gastronomic offer, based on traditional seafood cuisine, and at the same time incorporating new trends in its daily suggestions, preserving the flavors of always.
The place maintains the spirit of the year in which it was born: period tiles, white marble tables, a counter from yesteryear... nothing has been changed or disguised with new trends or styles. The blue of its walls is reminiscent of the sea, of that Mediterranean that the kitchen honors and the photos that one finds everywhere keep the memory of that clientele of famous people who have visited the place once or many times.
Letter
For your pleasure they have recovered dishes from your grandmother's Catalan cuisine such as stewed chickpeas, widow lentils, fricandó, the large veal and pork cannelloni with foie and ceps, potato with cuttlefish and artichoke, onion soup and ox tail with potatoes.
In addition you can enjoy:
Cold and hot starters and suggestions of the day
Rice and noodles
fish and shellfish
meats
Desserts
white wines
rosé wines
red wines
champagnes
cavas
kitchen hours
From 1:30 p.m. to 4 p.m. and from 8:30 p.m. to 11 p.m.
Sunday night and Monday closed
reviews
Bailli in the Maitre Rotisseur category of the CHAINE DES ROTISSEURS
It has been recommended, among others, by the NEW YORK TIMES, LA VANGUARDIA,...
Awarded with the concession of the NATIONAL GASTRONOMY prize in the years 1998, 1999 and 2000.
Being in many guides worldwide, recognizing the good work of this house, without forgetting other awards collected throughout its career.
He has the plaque of honor of the Generalitat de Catalunya for merit to Tourism
Concession of the National Gastronomy Award.
Josep Maria also belongs to the Cofradía de l'Arròs del País Valenciá.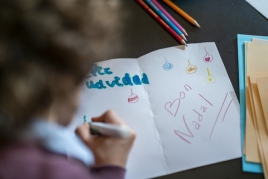 06/12/2023 ...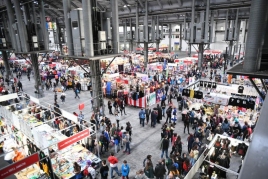 07/12/2023 - 10/12/2023