Museu Egipci de Barcelona Barcelona
C/ de València, 284
Barcelona
The Egyptian Museum of Barcelona is one of the most important private collections of Egyptian art and culture in Europe and an entity committed to research, study and dissemination of Ancient Egypt.
The Egyptian Museum of Barcelona includes more than 2,000 m2 of gallery space displaying almost a thousand pieces, including sarcophagi, mummies, jewelry and amulets, to provide visitors with a greater understanding of daily life and the prevailing customs of the ancient civilization of the pharaohs.
The Museum has three rooms of museum space: two house the permanent collection and another the temporary exhibitions.
In all these spaces , the elimination of physical barriers that hinder access and/or circulation through the different areas has been a priority. There is an elevator to access the different levels of the Museum and there is a visit script and a large number of tactile accessories that make it possible to offer a didactically valid product for blind people.
Introducing boys and girls to the knowledge of the ancient Egyptian civilization has been one of our priority milestones; That is why we offer a complete Educational Program aimed at infant, primary and secondary schools.
Under the name "Discovering Ancient Egypt", an educational program is offered that combines guided tours of the museum rooms with different complementary activities where students have the opportunity to learn, reinforce and deepen the contents of the museum space in a playful way., formative and very participative.
Schedules:
From Monday to Friday, from 10:00 a.m. to 2:00 p.m. and from 4:00 p.m. to 7:30 p.m.
Saturdays, from 10:00 a.m. to 3:00 p.m. and from 4:00 p.m. to 7:30 p.m.
Sundays, from 10:00 a.m. to 2:00 p.m.
Closed on January 1 and 6, December 25 and 26.
Closed the afternoon of December 24 and 31.
Guided tours aimed at the general public and included in the ticket price on Saturdays at 11:00 a.m. (Catalan) and 5:00 p.m. (Spanish).
07/10/2023 ...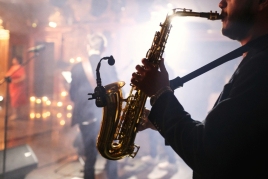 07/10/2023 ...