Xavier bassa, Sumiller Santa Eulàlia de Ronçana
Contact
info@xavierbassa.com
I am Xavier Bassa i Valls and I dedicate myself to giving home tastings throughout Catalonia.
For all those people who do not have space at home, or who prefer to go out for a getaway, we have a tasting room in Santa Eulàlia de Ronçana (Vallès Oriental), in a restored Catalan farmhouse from the 18th century, where we serve groups, companies and individuals.
At Can Tomás Bassa we offer you a wide catalog of tastings: wine tasting (wine tasting), tasting of Catalan and international beers, gin and tonics workshop, tasting of hams paired with wines, tasting of foie paired with wines, tasting of married cheeses with wines, a wine tasting of chocolates paired with wines, or a multi-sensory experience with a live cellist..... and we also have Team Building and coaching activities for companies.
We have an ozonated tasting room and prepared to conduct individual tastings privately, or in monthly group calls open to everyone through gift vouchers that you can purchase on the web.
We have a wide variety of Gift Vouchers adapted to your budget, so that you can give a special and tailored experience to whomever you want; For a birthday, for a bachelor party, for a celebration, at Christmas, for your parents, siblings, friends, family, company colleagues, commitments... for a fact that deserves to be appreciated or celebrated, you can give a personalized tasting!
All the tastings will be given by Xavier Bassa i Valls, the best sommelier in Catalonia in the 2012 Golden Nose contest.
Graduated sommelier, from the Barcelona School of Restoration and Hospitality.
Superior Technician in Enology and Viticulture, by the Mercè Rossell school in Sant Sadurní d'Anoia.
We offer tastings and tastings, in Catalan, Spanish, English and French. Tell us what you would like to try and we will try to make a suitable proposal for your budget.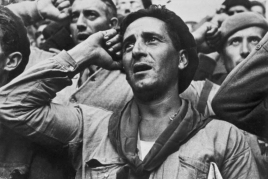 10/02/2023 - 11/02/2023 ...