Museu Abelló de Mollet del Vallès Mollet del Vallès
Contact
museuabello@molletvalles.cat
The Abelló Museum is located in a modernist building. Inaugurated on March 29, 1999, the museum houses part of the collection that the painter Joan Abelló gave to the city. The Abelló Foundation's art collection is made up of nearly 10,000 works.
The collections of Catalan painting and sculpture from the 19th and 20th centuries, the Romanesque and Baroque carvings, as well as the collections of Asian art, black art, clothing, bullfighting, furniture, porcelain, glass and an important musical and documentary collection stand out.
As for the pictorial collections, we find, apart from the work of Abelló, works by Picasso, Dalí, Miró, Tàpies, Brossa, Sorolla, Mir, Nonell, Casas, Gimeno, Juan Gris, Clavé, Cuixart, Boguerau, Millet, Pellicer or Fortuny. We also have an extensive collection of sculptures by Manolo Hugué, Lluís Montané, Mariano Benlliure, J. Clarà, Labrador, Rebull and Navarro.
exhibitions
The Abelló Museum hosts two permanent exhibitions: one dedicated to the Foundation's art collection, entitled "Modern art in the Abelló collection, 19th and 20th centuries"; and the other on the work of the Molletense painter, "Abelló, una cata". On the ground and lower floors there are two rooms where temporary exhibitions are exhibited and outside the facility, we find the Showcase, a space for the production and dissemination of visual arts.
The Museum lobby also houses small temporary exhibitions and a space where the work of local artists is displayed.
The House of the Painter
Located next to the Museum, it is an old house on Carrer de Lluís Duran, where Joan Abelló was born. It is attached to the neighboring houses that the painter bought throughout his life to house the works of art and objects he acquired as a collector. One of the annexed houses is the house where the illustrious politician and Molletano Jordi Solé Tura was born, considered one of the fathers of the Spanish Constitution.
The House of the Painter is a collector's house: rooms, stairs, ground floor, basement, floors... A labyrinth where the visitor discovers the artist's complex, interesting and diverse collection. A portal that belonged to the convent of the Angels in Barcelona leads us to the lobby, where a large photograph of Abelló welcomes us.
From there, the visitor is immersed in the universe of Abelló. Currently, a good part of Abelló's old personal rooms, overflowing with works of art and pieces from the collection, are still pending musealization. This space is called the Artist's Workshop and is closed to the public. Guided tours from Thursday to Sunday.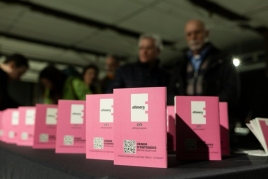 30/09/2023 ...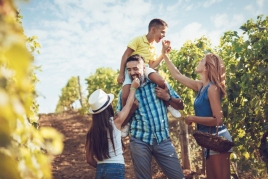 30/09/2023 ...