Centre d'Interpretació el Camp de les Lloses Tona
Carrer Pau Casals, 2
Tona
Contact
campdeleslloses@e-tona.net
The Archaeological Park of Camp de las Lloses is made up of its site in the process of being excavated and turned into a museum, and the Interpretation Center where a collection is exhibited that tells us about the daily life of the population that lived 2,100 years ago.
Visitors can access the site and enjoy the offer of visits, workshops and activities. The site corresponds to one of the first Roman towns in Catalonia; After the conquest of the territory, Rome began its organization through the creation of a large network of road infrastructures.
The Campo de las Lloses (125-75 BC) became important due to its relationship with one of the first Roman roads from the late period, that of the governor Mani Sergi, built by the army established in the place that frequented the seat because there were located the metallurgical workshops that manufactured the weapons and tools of the soldiers themselves.
In the museum you can enjoy a collection of metal pieces that exemplify the practice of a mixed metallurgy dedicated to the work of bronze and iron. Objects related to ceramic tableware, goldsmithing, writing.
If you come in the park, we will discover together the life of a community that is changing its Iberian cultural ways of life towards the new Latin ways. You will know the uses and customs of a people that is being romanized. Language, commerce, food and commerce, thought and their beliefs. Funeral rituals.
A playful discovery from a gender perspective.
All visits, workshops and activities are adapted to the type of public and the ages of the participants: school, university, cultural and family tourism.
Workshops and guided tours
Daily life workshop "We stop a Table in La Romana"
Workshop on the Roman army: "life in the camp"
Construction workshop: "We make adobes at the site to rebuild the houses"
Archeology and anthropology workshop
Guided routes (tourist train option):
"The Tona Water Route"
"The birth of the medieval town of Tona"
"Tona's Democratic Memory Route"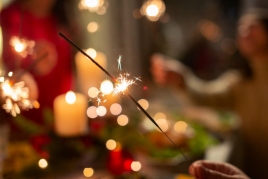 06/12/2023 - 08/12/2023 ...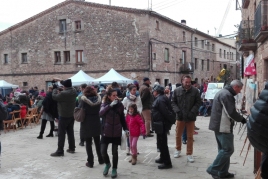 08/12/2023 - 09/12/2023