Bosc Vertical Dosrius, Mataró
Contact
info@boscvertical.com
The Vertical Bosc is a pioneering concept of adventure park in the trees. Two of the biggest and highest park in Catalonia, where you can enjoy great views and many adventures.
Adventure
Live the exciting feeling of moving through the tops of the trees with 8 circuits for all ages, with 160 original and fun to release adrenaline, enjoy sport and adventure and feel the contact with nature activities: the famous liana Canopy The dizzying slide in the Enchanted circuit, innovative snowboards, scooters and bicycles to get from one tree to another...
Laser Combat: Playing and living the fast-paced action combat laser weapons, as if you had gotten into a video game.
Segway and Electric bikes: Try the Segway vehicle or ride an electric bike to enjoy the roads and landscapes of the Natural Park Montnegre-El Corredor.
Orientation: Delving into an unknown space in search of landmarks testing your orientation.
Team Building: Share with your coworkers different challenges for teamwork, communication and leadership spirit.
Be original, sees the Vertical Forest and remembered have a celebration!
Birthdays, bachelor / a, families, groups of friends or couples, schools, and companies.
Fit activities by age, pace and preferences of the participants: you can live an adventure flying through the trees, play together laser combat, choose a fun educational workshop for young and top it with a picnic level.
If you've chosen to spend all day with them, you solve the issue of food.
They have a restaurant in the Vertical Forest Mataró and a picnic area in the park Dosrius, which will provide a menu so that you can spend an unforgettable day.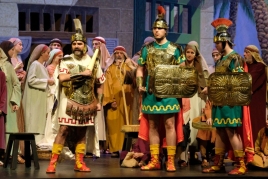 17/12/2023 ...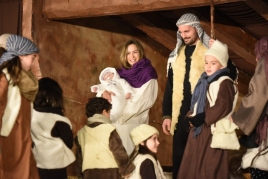 16/12/2023 - 17/12/2023