Circular route through the farmhouses of Roses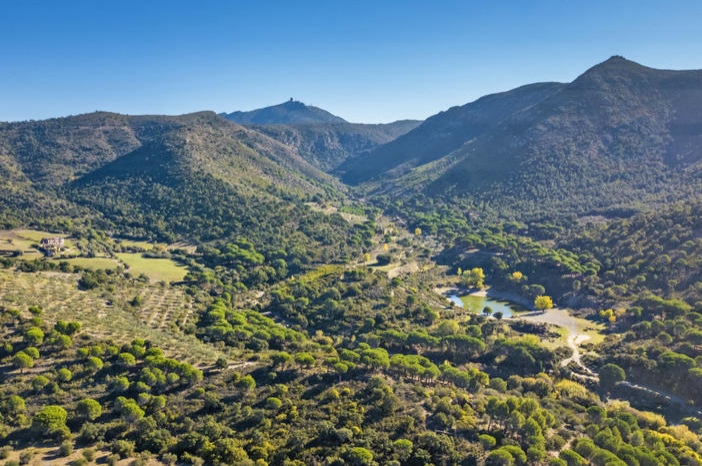 This circular route runs through the bottom of the Serrat de Can Berta valley, around the Trencada stream and runs through a handful of farmhouses, hence the name of the route. Mas Favar (in ruins), Mas Palou (converted into a hotel), Mas Ponac, Mas d'en Berta and Can Pairet (inhabited) are the properties where the nature of the Cap de Creus Natural Park still coexists with the farms.
Difficulty: Easy
Distance: 4.40 kilometers
Time: 2 hours
Slope: 90 meters
We will start the route at Mas Palou, restored and converted into a hotel-restaurant on the Arenas de Roses road. We will see a stone pine forest and here is the starting point of the path that climbs gently between banks of rusty-colored stones, schists with a high iron content. We will pass through forests and olive groves until we reach the Torre del Moro. We cross the Rec de la Torreta, a shady area thanks to the large willows and where with a bit of luck we can come across a small forest animal that is going to drink or cool off.
We leave through a large ravine full of cork oaks, heather and steppes, an authentic Mediterranean landscape. The view from this point allows us to see the ruins of the Bufalaraña Castle. We will follow the ravine down to a track, we continue to the left and we will arrive at some old terraces where there are some very tall pine trees, their size tells us how many years ago nothing has been cultivated here. Covered with ivy and brambles we will discover the old walls of Mas Ponac and scattered around we will find some abandoned bee hives that had given, in another time, the dark honey of the heather. We continue through the pine forest to the track that goes to Can Berta. This large farmhouse, now in ruins, gives its name to the mountain range above us.
We go down until we cross the bed of the Riera de la Trencada and we take the path to the left along a narrow and unexpected path used by the animals that go to drink in the Ponac pond, the largest freshwater point in the Cap de Do you believe? which was formed after abandoning an old sand holding. We will continue downstream to Can Pairet where we can meet Josep who looks after the flock of sheep and goats that graze in the surroundings. Continuing down the road we will arrive at the starting point.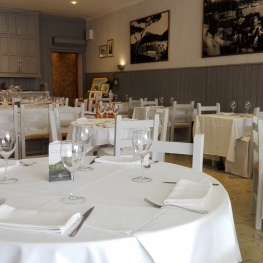 Torroella de Montgrí - L'Estartit

(a 23.2 Km)
Enjoy magnificent cuisine and a stay with sea views, at the Restaurant…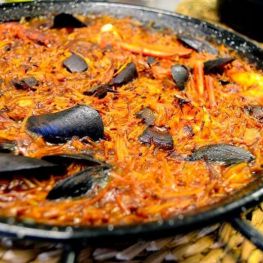 Colera

(a 15.7 Km)
In Can Llissa we are defenders of the slow food philosophy and…