A high altitude walk through Cap de Creus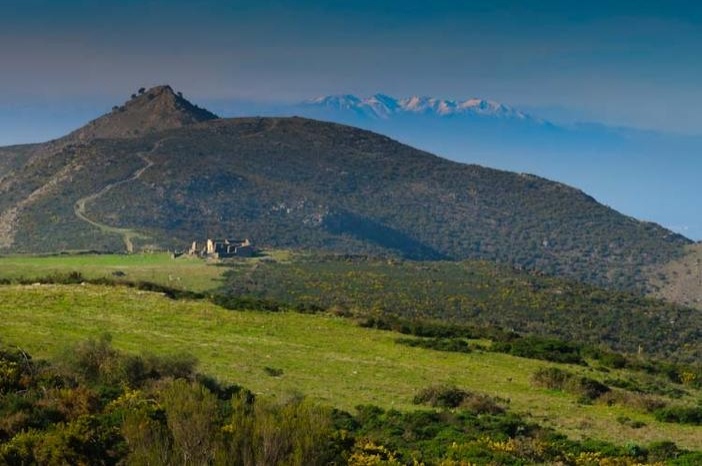 Circular route that will allow us to enjoy views of the north and south of Cap de Creus with all its scenic beauty from the highest part. We will enter the authentic flora of the Costa Brava and we will witness the passage of time.
Difficulty: Easy
Distance: 5.60 kilometers
Time: 1 hour and 45 minutes
Elevation: 164 meters
We will leave along the wide track towards the shady side of Puig Alt, leaving the El Pení military air base behind us. In this first section we can see a landscape that used to be agricultural land and today has been punished by fires and later by the area's pastures.
About 200 meters from the start, another path starts to the left that descends to a cemetery of megalithic burial mounds (700 m) where there are remains of cremation tombs of Indo-European peoples from the 8th century BC.
Returning to the initial path, it continues to Puig Alt, a place with fantastic 360º views. Right in front of the Cabo de Norfeu, cataloged as a natural reserve of the Cabo de Creus Natural Park, and of great vegetal and fauna wealth, both terrestrial and underwater. We will arrive at the head of the Montjoi Valley where we will be able to enjoy a harsh, rugged and at the same time transformed landscape of this region.
Up here is a good place to observe the migration of birds in the spring to the north, and in the fall to the south.
Behind us we can see the interior of Cap de Creus: the Sierra de Rodes and Sierra de la Verdera descending towards the bay of Port de la Selva; to the north the Pyrenees from Freser-Setcases to Canigó and Albera by the sea behind Llançà.
The itinerary borders the Puig Alt and the Puig Rodó where we can also observe the Puig de l'Àliga. We will arrive at the source of Vich, here the landscape is much more agricultural. After the fountain, following the route, the path reaches a crossroads located in the Pla de Can Caussa, with the farmhouse in the background that gives its name to this plain. From this point, the view that appears to us is exactly the opposite perspective of the bay of Roses; the northern slope of Cap de Creus, with the Mar de Arriba in the background.
Later, we will arrive at the farmhouse of the Trees and finally, we return to the point of origin of the route.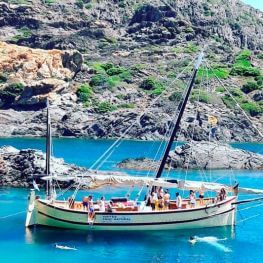 Cadaqués (a

8.5 Km)
The Sant Isidre was built in 1925 in order to be used…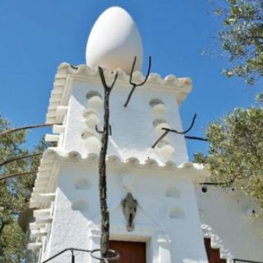 Cadaqués (a

9.4 Km)
Admire the artistic interior of what was Dalí's residence for more than…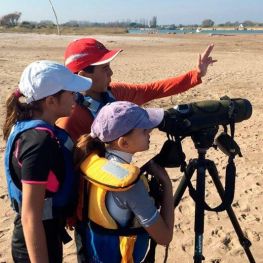 Llançà (a

12.1 Km)
We will navigate in double sea kayaks, ideal for people who do…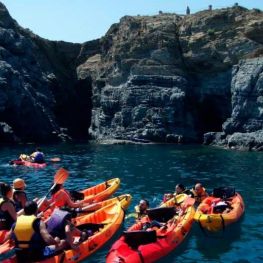 Llançà (a

12.1 Km)
We will paddle all together discovering the spectacular panoramic views over the…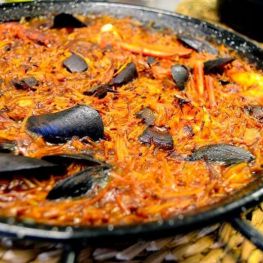 Colera

(a 15.7 Km)
In Can Llissa we are defenders of the slow food philosophy and…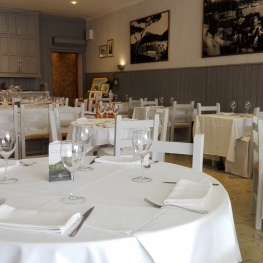 Torroella de Montgrí - L'Estartit

(a 23.2 Km)
Enjoy magnificent cuisine and a stay with sea views, at the Restaurant…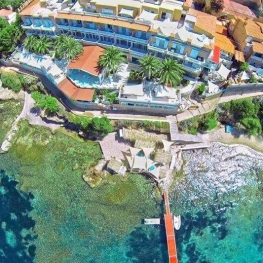 Roses (a

2.6 Km)
Hotel luxury 5 star hotel located beachfront in Roses on the Costa…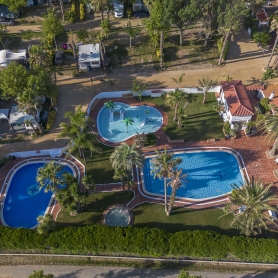 Sant Pere Pescador (a

10.5 Km)
Las Palmeras is a small campsite on the Costa Brava, very quiet…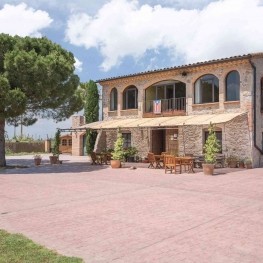 Sant Pere Pescador (a

10.5 Km)
The house is located in Sant Pere Pescador surrounded by orchards, early…