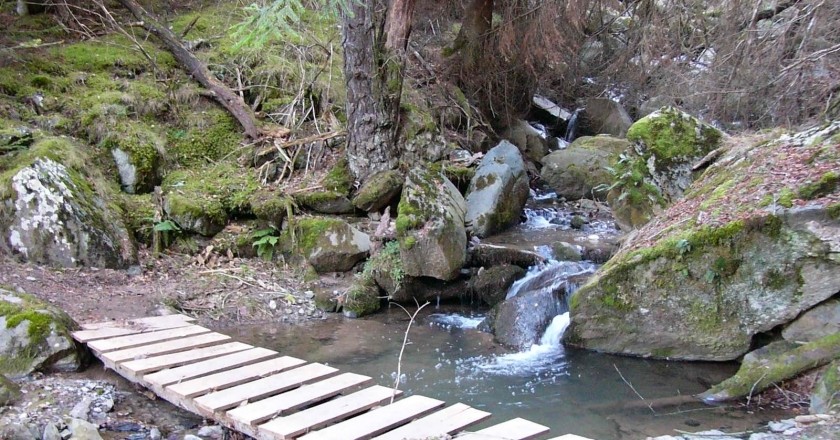 The path of the Ribera takes advantage of the route of old ditches that allowed to irrigate the sector of the Meadows of the Ramonet Coast and the places of Sant Esteve, Roc d'Esquer, Prat Lloser and Prat del Bac.
These irrigations are old and traditional pipes constructed to take water from a stream or stream to fields of meadows, orchards or terraces to increase their productivity. Most important Recs also allowed water supply to a population. Over time they have been infrastructure of great importance and we find traces of their presence to the last corner of any valley between mountains.
Are you with us
It is a path that goes back through the valley of the Riera de Alp until you reach La Molina. It is a gentle route (325 meters of altitude) of 7.5 km that crosses first a sector of meadows edge stream and then goes into the forest.
The gloomy character of this mountain slope, the walk along the stream, the dense forests and the small torrents that cross it make it especially pleasant to travel in summer. In addition, the fact that most of the route is done on a small path makes it a pretty attractive walk.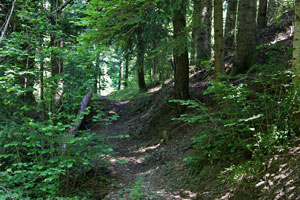 It is a rather bleak route, so in winter you must be careful with the ice sheets, especially when crossing the small levers (bridges) to get around the torrents. As the slope is very smooth, it is a very pleasant way to do both ways.
The path of the Ribera takes advantage of the route of old ditches that allowed to irrigate the sector of the Meadows of the Costa del Ramonet and the Places of San Esteban, Roc de Cebo, Prat Lloser and Prado del Bac. On November 6 and 7, 1982, the Riera de Alp experienced a spectacular surge due to heavy rains: in two days, nearly 600 liters per square meter fell, the equivalent of what it rains on the plain of Cerdanya throughout the year. There were significant destruction... Although these are the last downpours that are remembered it is a cyclical event; In the last 1000 years there is evidence of 18 flood episodes.
The banks of the Riera de Alp and the Valle de la Molina were forced to go to the Ribes Valley: the most important Livestock Road in the region and one of the most important in Catalonia passed through here. La Cerdanya had been an important summer grazing area and sheep herds came mainly from Vallès, Maresme and Penedès.
The entire solana of the Cerdanya valley, still largely developed, strongly reflects this recent past of overgrazing and creams to maintain pastures. The shepherds of Cerdanya, before winter arrived, lined the Riera de Alp with all their sheep and went down the Rigat valley to Fornells, where they normally spent the first night.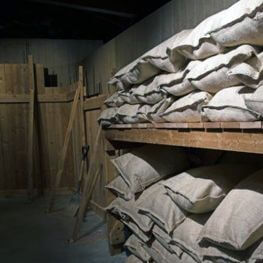 Montellà i Martinet (a

16.7 Km)
The memory space and Interpretation Center of the Park of the Bunkers…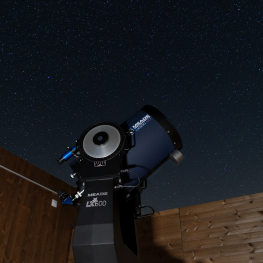 Saldes (a

20.4 Km)
In the Pedraforca Astronomical Center you will have the whole universe... to…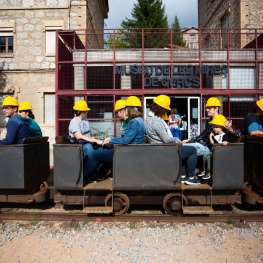 Cercs (a

21.4 Km)
Dedicated monographically to coal, it is a museum of technique and history…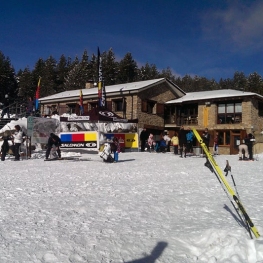 Lles de Cerdanya (a

21.5 Km)
Cross-country trails in excellent condition, rent skis and snowshoes, ski lessons... We…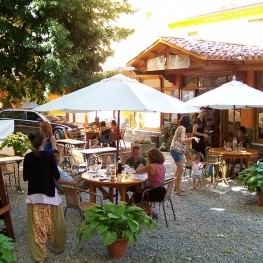 Ribes de Freser (a

24.1 Km)
Fonda family tradition now run by the fourth generation, has been passed…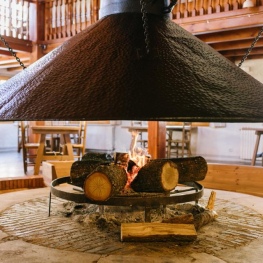 Castellar del Riu (a

29.8 Km)
Rest, charm and good food, a unique space located in the Berguedà,…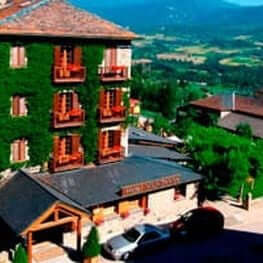 Prullans (a

12.3 Km)
You imagine a place with paradisiacal views, to be able to choose…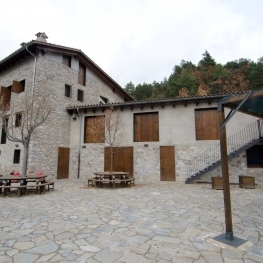 Gisclareny (a

13.4 Km)
The Casa Natura Bagà is in a magical setting, passing the Camí…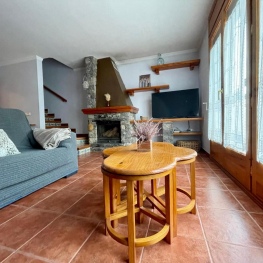 Bagà (a

13.7 Km)
Enjoy a comfortable stay, surrounded by pleasant surroundings and different routes to…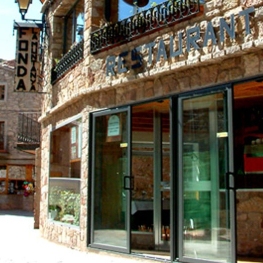 Castellar de n'Hug (a

14.8 Km)
Family hostel located in Castellar de n'Hug. It has different options for…