C/ Clotassos, 18
Vilada
Contact
calcandi.vilada@gmail.com
Located in the village of Vilada, at a height of 750 meters above sea level, in the pre - Pyrenees, region of Berguedà, just hours from Barcelona or Andorra.
More than 25 years ago we tried to meet all the people passing by house, either to eat or just a few days.
The kitchen we propose, is the traditional of these lands, the people here, who lived life, being responsible for cooking.
Our daily menu consists of three courses, starter, first and second course. On the menu are indicated dishes that are suitable for coeliacs, all our staff are trained to give accurate information about the different ingredients in each dish, in order to meet correctly and appropriately to anyone with food problems such as celiac disease, lactose intolerant, allergic, etc.
We are located in the middle of nature, in the valley, surrounded by mountains, the mountains of Picancel on the south and north the mountains of Catllaràs. An idyllic for nature - related activities rather, from hiking or bicycle, with a variety of routes for all audiences, go looking for mushrooms in autumn or simply relax, to a range of adventure activities, and for the more adventurous, you can also take a walk through the air of Berguedà in paragliding.
We can also enjoy the swamp of Baells, located no more than 10 minutes from the house, either swimming, fishing, with canoeing, beach scooter or just walking.
Cal Candi, we know that each person is unique, so we treat each person with care and ipidualitzada way, because we believe that the most important thing is that everyone will enjoy your stay or your meal the way you imagined.
This is attached to the kitchen of the Berguedà mushroom and Flavors Club.
Registration Number in Tourism Register of Catalonia and Andorra: 101 Direcció General de Joventut
25/12/2023 - 06/01/2024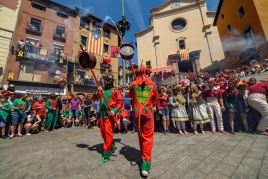 29/05/2024 - 02/06/2024