Path of the Segremorta in La Molina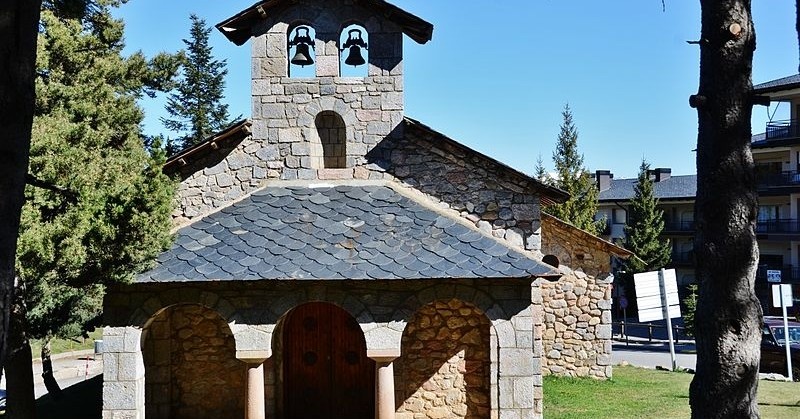 We propose the Segremorta road, a traditional path in La Molina that has now been recovered for tourist use. The circular route begins and ends at the Albergue de la Virgen de las Nieves and can be done on foot or by bicycle. The total length is about 8 km, with a gentle slope of 400 meters, ideal to do with the whole family as a family outing.
Come on!
A good part of the route passes through the forest, thus being an ideal road on hot days, where you can enjoy the shadow and the proximity of the river. You can discover all the variety of riverbank vegetation and, depending on the time of the year, along the route you will find mushrooms, raspberries, blueberries... The road passes through the refuge of Segremorta and the spectacular Abela de la Molina with the varieties of black pine, some red pine, hazelnuts, ash trees, poplars... the Vall takes its name from the old medieval town of Segremorta, abandoned in the 16th century.
You leave from the refuge chalet of the Virgen de las Nieves, in the direction of the train station 300 meters away you cross the road and enter the path of the Segremorta forest , where you will see a signpost.
A kilometer is a sample of varied vegetation, 1.6 km from the beginning of the road there is a crossroads and 100 meters in the direction above is the Segremorta refuge. You return to the intersection and go down the right bank of the Ringueta stream. At 100 meters there is a curve to the right where you can see remains of an ancient settlement of the 10th century surrounded by vegetation. At 500 while entering a deep fir tree. At 2 km from the intersection we will find another, which makes a downward curve to the left. To return to the starting point you have to return along the road to the foot of the Alp road.