Contact
info@vilamaroto.com
House of 1850 rehabilitated. We have preserved many architectural and vital elements of those times. The wood of the roofs, the rocks in the interior and exterior walls, the lime as natural insulation, the pile where the animals drank, the stones that make up the ceretana era of the house, etc.
The original structure has been conserved at the same time that we have endowed with light in all the space. We want you to feel Vilamaroto as a place of peace, tranquility and harmony with the nature that surrounds us.
The mountain of Meranges is a rich space where you can admire a large number of plants, find many species of mushrooms, enjoy many sports activities and rediscover yourself at a time when you discover nature, animals, tradition, history and definitive, life.
Environment
The bac: this space is largely occupied by a large forest of black pine and the Pumpkin as a reference mountain.
Campllong and the Engorgs: this space in which the Duran River is born is the continuity of the Meranges Valley up to the Engorgs circle. At Campllong we find a map, full of fields and surrounded by a forest that makes it a meeting place.
Malniu and Puigpedrós in this space we can find the second highest peak of the Catalan Cerdanya. It is a space known and recognized by mountain lovers. We found the Malniu ponds, the best known, the MLA tin and the Dry tin.
The Valley: (Girul, Meranges, El Molino and La Ribera): here, we can find the part where crops, villages, houses, in short, human life predominate.
San José: Here we can find a very sunny area, where this chapel was and where it opens and connects more Valle with the Cerdanya
Registration Number in Tourism Register of Catalonia: PG-000989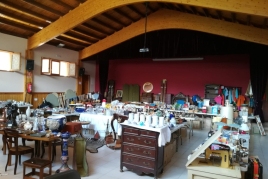 14/08/2022 - 15/08/2022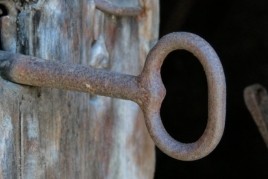 16/08/2022 ...