Lasertag Tarragona Tarragona
Pol. Francolí, Parcela 3, Nau 1.
Tarragona
Contact
lasertag@roomstgn.com
Lasertag is a sport of action and strategy.
Earn points for you and your team by shooting at the opposing team with the laser.
Gather your friends or family and have fun.
Form a team to have fun with the Lasertag experience. You will be equipped with the latest Lasertag weapons and equipment, and will be sent on an adventure through a labyrinthine battlefield, hunting down enemies to earn points for your team.
Hours and Prices
Wednesday and Thursday: €8/person
From Friday to Sunday and holidays: €10/person
Normative
+7 years.
Minimum 1.3m height.
Each session allows a maximum of 10 players (subject to availability).
Access to the facilities will be at least 10 minutes before the reservation, otherwise you can postpone.
Access is not allowed having consumed alcoholic or narcotic substances.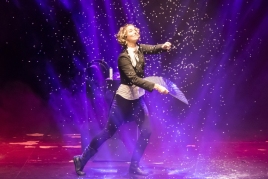 08/04/2023 ...