Aqualeón Water Park Albinyana
Finca les Basses, s/n
Albinyana
Contact
reservasaqualeon@aspro-ocio.es
Aqualeon Water Park, which covers an area of ​​80,000 square meters, has 12 water attractions. The fun for the little ones of the house starts at "KIDS ISLAND", a paradise island located in the famous wave pool and continues in the "MINIPARK" and "CHILDREN'S PARADISE", a safe space with slides and ramps to download all the Energy.

The most daring youngsters and adults will be able to jump on vertigo slides at high speeds, such as " Kamikaze ", " Rapid River ", " Crazy race " or " Speed ​​Boats " among others and they will be able to overcome and dive the waves of The large swimming pool of 1.400m². Of course, families will be able to relax in a wide green area surrounded by native vegetation and make use of the services of Bar that has the park.

With the attractive offer of the 2x1 pack, the park expects to double last year's visitors. Principally, the tourist of Aqualeón is national, of origin of other autonomous communities that spend their vacations in the Costa Daurada. Last year the park registered a 20% of foreign public, among them, many French, Nordic and English. However, this season is expected to increase Russian visitors.

Aqualéon Water Park is a park with an intense involvement in tourist areas. Participate in animations in the campsites, fairs and exhibitions of the area. That is why your Goti Mascot visits the best reference springs of the Costa Dorada. It is a very active park in social networks, which provides constant information on the summer actions, offers, contests and drawings to enhance the visit of young people. During this season he will be present at all the summer festivals in the area where he makes several agreements with the Town Halls, Sports Patrons and Major Holidays.

Aqualeón will bring many surprises and the presence of the new summer couple, which will start from San Juan, will make the children want to return.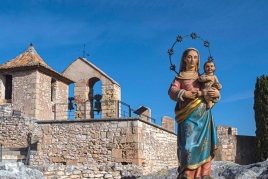 02/02/2023 - 05/02/2023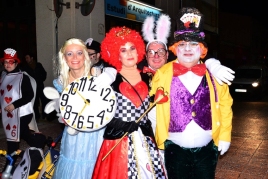 18/02/2023 ...