Experiencies Rurals .com Nulles
C/ Estació, s/n (Punt d'informació i turisme de Nulles)
Nulles
Contact
info@experienciesrurals.com
Experienciesrurals.com offers routes, excursions and wine tasting by car around the Alt Camp. Unique experiences to enjoy nature and horses with the family, with children, with friends or as a couple.
In all activities you can get on and off the car to not miss any details. They are totally personalized experiences designed to enjoy discovering the territory and its points of interest, try the km0 products and know the heritage and culture of the Alt Camp. The routes and excursions are made in groups of, at most, 8 adults in each car to ensure that it is a close and exclusive experience.
All the activities have as protagonists the car and the horse, we will teach you to lead and to take the reins and we will explain all the curiosities of the environment and the world of the muleteers. Depending on the time of year, we offer different activities, all of which can be combined with wines and km0 products. We also organize tailor-made parties and activities to spend a unique and very special time.
Routes in car
Learn how a car works, how to drive it and how to guide our horses... Discover all the secrets of the environment with our guided tours by car. We currently offer the Ruta de los Taninos in Nulles. An excursion of one and a half hours that will reveal the secrets of this area: we will make a guided tour of the Iberian Rabassats site of the 3rd century BC, we will cross the Lucas forest and stop at Casafort to admire the beauty of the place and know the curiosities of the village.
Enotourism and Nature
Enology activities to taste the products km0. Routes in car between vineyards and wine tasting at the point of the route you choose. Enjoy this unique pairing, an approach to the world of wine in an authentic and rural way. A proposal that makes everyone who tries it fall in love.
Experience packs
Enjoy with the 5 senses, we have created packs where culture, heritage, gastronomy and territory come together to make you live a complete experience: Route by car + Guided tour of the Cathedral of Wine + Tasting of Adernats wines and products km0.
Custom activities
Activities à la carte birthday, bachelor parties with wine tasting and personalized gymnastics. Excursions with gastronomic stops.
Do not miss any proposal, we will update the activities on our website.
Do you want to live a unique experience in Catalonia?
The peasant car was the typical Catalan means of transport most spread throughout the territory. We have restored and adapted them for the realization of the activities. The animals that are part of this project are our priority and therefore all activities are prepared to make periodic stops and not exceed a maximum weight per animal. Respect and care for animals are the basis of our philosophy.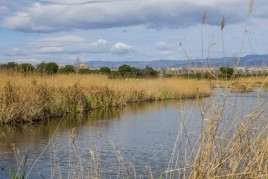 05/02/2023 ...

26/01/2023 - 06/02/2023