Carretera de Vinyols, s/n
Cambrils
Contact
info@parcsama.es
The Parc Samà, of 14 hectares of extension, is the modernist, historical and botanical garden of Cambrils, Costa Dorada, declared Cultural Asset of National Interest.
He was promoted by Salvador Samà Torrens, Marquis of Marianao - heir of a Catalan family established in Cuba, which in 1881 commissioned the design of Josep Fontserè (author of the Ciutadella de Barcelona Park) and helped by Antoni Gaudí, recovering from this way the exotic and colonial atmosphere of colonial Cuba. It is considered one of the best examples of romantic gardening of the nineteenth century.
In Samà Park...
You will live emotions in contact with nature: the sound of water, aromas of lavender, mandarin, eucalyptus and pine, all shades of green. You will meet collections of fauna and botany and support with your visit to conservation projects of pheasants, psittacines, deer, turtles and the omnipresent peacocks that move through the garden in freedom. Parc Samà are lakes, waterfalls and bridges, forest, orchard and garden...
You will learn the history of the Marquisate of Marianao: memories of another time and place. You can have fun in the labyrinth of the Indians, a hectare of corn maze themed with the history of Indian families.
You will discover the relationship between modernism and nature in the hands of the maestro Josep Fontseré and his disciple Antonio Gaudí: a place from which to understand the exceptionality and inspiration of the work of this universal Catalan. Grottoes, walkways and benches that evoke rocks, conches and branches... It is the beginning of modernism and the profession of Antoni Gaudí.
You can taste the Yzaguirre vermouth in the old winery of the park recovered as an experiential museum of the world of vermouth.
And above all you will relax in a unique natural environment and that still retains all its magic and authenticity hard to find in today's world.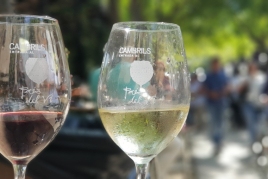 11/10/2023 - 15/10/2023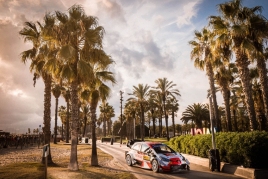 19/10/2023 - 21/10/2023