Catedral de Tarragona Tarragona
Contact
info@catedraldetarragona.com
The Santa Església Cathedral Basilica Metropolitana i Primada de les Espanyes, official title of the Cathedral of Tarragona, is dedicated to Santa Tecla and stands on the highest point of the city. Its construction was begun in 1171 and was consecrated on July 4, 1331. Its foundations are located on the remains of a Roman temple. The cathedral complex is one of the best examples of religious architecture in transition between Romanesque and Gothic styles.
The cultural visit of the enclosure allows to know in detail the Cathedral with its chapels, the altar and major altarpiece, the Treasury, the Cloister and the three rooms of the Diocesan Museum that hosts important religious art samples from the entire Tarragona diocese.
The visit can be done individually, with audioguide service, video guide or guided in case of groups. At the moment the possibility of full guided visit is also offered that includes ascent to the bell tower and to visit the rest of Roman walls.
The Cathedral Complex is an emblematic monument of the city of Tarragona, surrounded by other places and monuments that constitute a unique complex, declared a World Heritage Site.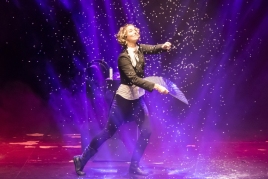 08/04/2023 ...