Cambrils Charter Cambrils
Club Nàutic, Passeig Miramar, 44, 43850
Cambrils
Contact
info@cambrilscharter.com
Cambrils Charter was born in Cambrils in 2005 and offers the services of sailing, cruising and fishing boats. The experience in the nautical world has made us have 16 boats in the port of Cambrils and we are leaders in the hiring of boats with or without skipper.
Cambrils Charter offers you charter boats for cruising, luxury cruising, fishing, sailing and motor, with or without skipper, aimed at individuals as well as groups or companies.
As for cruising and cruising great luxury we have boats with port base in Cambrils, both for day trips and longer trips. Our possibilities depend on you. Also, we offer luxury cruise ships from 68 to 115 feet in the Mediterranean as well as the Caribbean or Mexico.
The fishing boats have a base port in Cambrils. Enjoy a day of fishing, whether the trolling coast or height, tuna fishing or others. Also, we make available to you the rent of these boats for use with or without skipper. Likewise, our team of professionals can introduce you to the world of fishing if you wish.
Sail and enjoy the sensations of freedom on a sailboat. We rent boats with or without skipper for both exits and departures for long stays. An unforgettable trip wandering over the waves thanks to our sailboats.
Cambrils Charter offers you fishing activity as one of the most attractive products for family or friends. A different day where you can enjoy the sea and its attractions.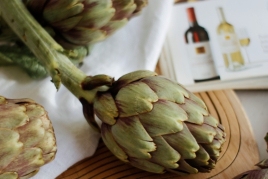 03/03/2023 - 26/03/2023