Walking through the Romanesque of Argençola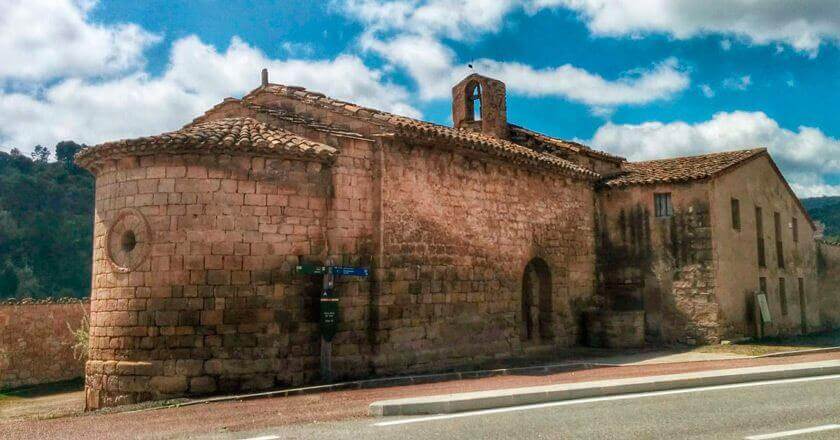 From femturisme, with the collaboration of the City of Argençola we propose you to take a walk through four churches of the municipality.
We will start this route in the town of Santa María del Camí, a unique town since it is divided between two municipalities, Argençola and Veciana.
Church of Santa María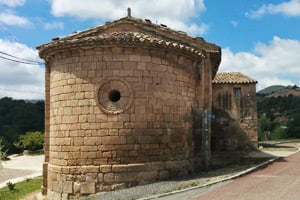 At the foot of the road we find the church of Santa María, initially a hospital chapel located at the foot of the old royal road of Aragon.
In 1228 it was ceded to Santa Cecilia de Montserrat, becoming a Benedictine priory, and the current Romanesque church was built in the 13th century. It has a nave with interior chapels and a semicircular apse to the east. The most outstanding decorative element is a window of circular structure that is conserved in the center of the apse.
The Local Council of the Anoia declared it a cultural asset of local interest in May 2017.
Church of San Marcos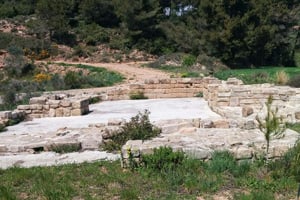 We continue to Porquerisses, a small town with about twenty houses and about thirty inhabitants; there we can see the remains of the church of San Marcos, which was moved to a new site for the work of the highway.
This original church of the XIII century had different extensions and, finally, at the end of the s. XVII entered a phase of abandonment.
If we approach to Porquerisses we will also find the church of Sant Genís, documented since 1331.
Church of San Bartolomé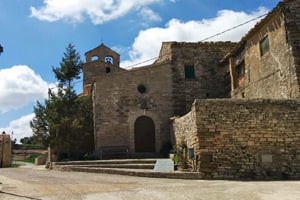 We went up to the Panadella, to take the road to Santa Coloma, soon found the detour of Carbasí. There we will see the church of San Bartolomé.
The church conserves very few Romanesque elements. Its structure is irregular, because different bodies were added to it and some arches were covered (visible the brickwork in the back of the church). It has a bell tower in bulrush, and oculus over the door.
The entrance is a small semicircular arch door, currently boarded up. The year 1031 was owned by the monks of Montserrat and depended on the Santa María de Montfar (term of San Antolín and Vilanova).
Chapel of San Mauro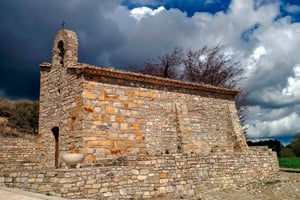 Now we take the track that takes us to Argençola and from there we continue to Contrast where we find the Romanesque chapel of San Mauro, next to the tower.
This chapel was built between the tenth and twelfth centuries and consists of a single nave covered with a semicircular vault and a semicircular apse. Inside there is a Gothic image of Saint Mauro.
The chapel had the original door on the midday facade. In 1802 the nave was enlarged, the current door was opened and the belfry steeple was built. It has been restored a few years ago.
City Council of Argençola.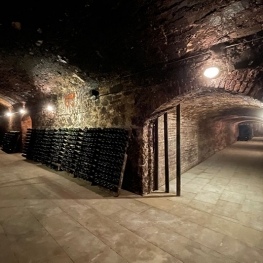 Òdena (a

17.5 Km)
Discover the history of a farm with more than 800 years old.…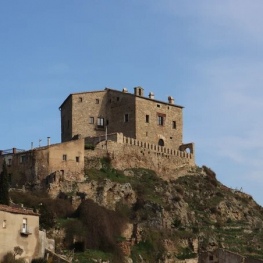 La Molsosa (a

20 Km)
Enjoy a guided tour of the different rooms of the Castell d'Enfesta,…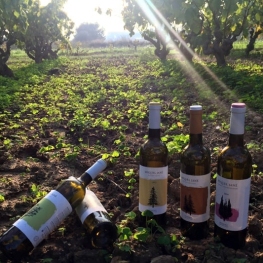 Font-rubí (a

25.5 Km)
Discover the world of wine in our complete viticulture and oenology courses,…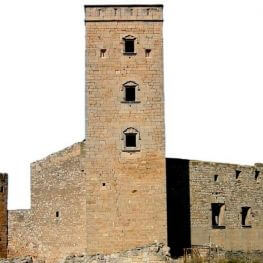 Ciutadilla (a

25.7 Km)
Interesting monument of a strange and arrogant architectural beauty and home to…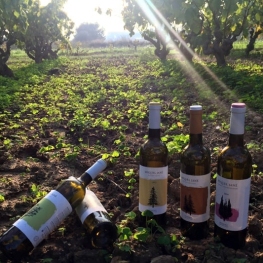 Font-rubí

(a 25.5 Km)
Discover the world of wine in our complete viticulture and oenology courses,…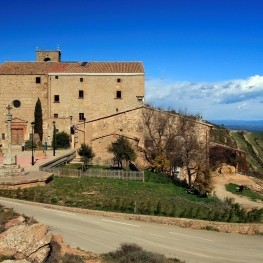 Pinós

(a 26.6 Km)
The Hostal de Pinos is located at the geographic center of Catalonia…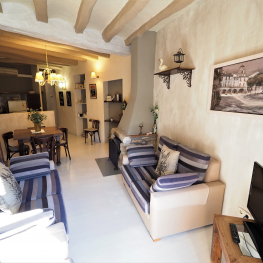 La Llacuna (a

15.8 Km)
House located in La Llacuna with a capacity of 2 to 6…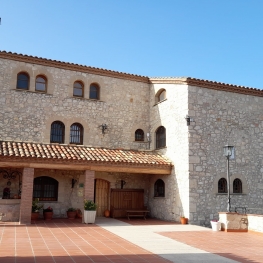 Querol (a

19 Km)
Mas Baldrich is a typical Catalan farmhouse built during the 19th century,…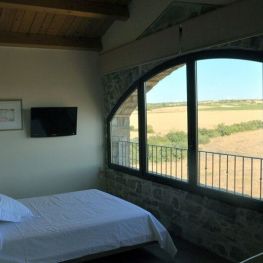 Tàrrega (a

22.2 Km)
The Tower of the Codina is in the term of the Talladell,…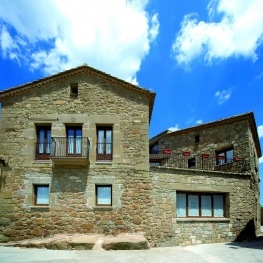 Massoteres (a

23.2 Km)
The house was totally rehabilitated over more than five years, preserving the…