Route through the historic center of Vila-seca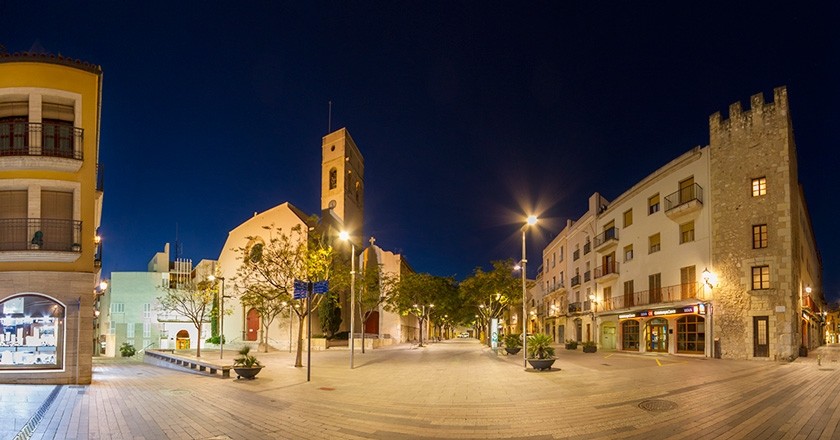 Discover Vila-seca through its heritage. This is what this interesting route allows to travel through the historic center of the city, where you will know the points of interest of its cultural heritage.
This itinerary can be visited freely thanks to the installation of 10 identification totems, located in the most relevant monuments, in order to offer you historical and interesting information. This information, available in 5 languages (Catalan, Spanish, English, French and Russian) can be accessed through the QR codes available at each of the strategic points.
A good starting point for the route is the Raval de la Mar, a few meters from the entrance to the historic center.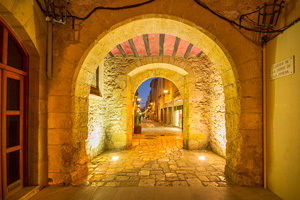 There you can see the Creu de la Beguda from the 12th century, the last vestige of the crosses, and other previous indicators that marked the roads and the function of which was, in the past, marking the boundary between the territories of Salou, Vila - seca del Común and Vila-seca de Solcina. From there you can start the tour through almost thirty streets and squares that make up a very characteristic space that, despite the transformation experienced in recent years, still preserves and enjoys an exquisite traditional trade.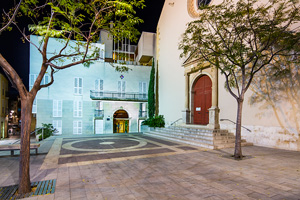 Once you enter the historic center, you will be able to experience the culture and heritage of Vila-seca up close, discovering its neo - medieval Castle with its slender silhouette; the Church of Sant Esteve, a seventeenth-century building of neoclassical style; the Novecentista Winery, a large-scale work with three rectangular-plan naves dating from 1919; the Portal of Sant Antoni (14th century) and the Tower of the Tuies del Cafè ( 16th century); and Torres de la Abadía, from Ardiaca, from Delme i de l'Homenatge (12th century).
In addition to these heritage elements of the historical center of Vila-seca that give rise to this map, you can find identifying totems of the same characteristics to other spaces of the destination, such as the sculptural groups "Marca de agua" and "Pineda", the park of the Pinar de Perruquet and the Séquia Major or cultural elements in the outskirts of Vila-seca, such as the Torre d'en Dolça, the pylon of the Rescue and the Sanctuary of the Virgen de la Pineda.
Source: City Council of Vila-seca