Arena Tapas Restaurant Salou
Passeig de Jaume I, Salou SN
Salou
Tapas and vermouth restaurant in Salou
The innovative concept of its cuisine, with high-quality local products of proximity, is now based on an excellent diversity of tapas, portions and small boats.
Arena Tapas Restaurant is presented as Salou 's culinary reference point, offering a different way of tasting the local gastronomy in the middle of the promenade.
With a young spirit, we offer our own vision of Mediterranean and kilometer zero cuisine, somewhat informal and fun, proposing a careful selection of creative tapas, without neglecting a tasty variety of salads, cakes, carpaccios and tartars, as well as a section of snacks from the Cambrils fish market cooked on the grill.
Our unbeatable location, the presentation of each dish, and our cuisine, where variety, quality and originality reign, complete a different and innovative proposal among the Costa Daurada beach establishments.
The restaurant
The new transformation of the premises, the careful decoration, and our large windows, have given way to this fresh and casual space, open to the promenade thanks to our large terrace with a spectacular view of the promenade and the Llevant beach, where you can snack on tapas and small plates without sacrificing exquisiteness and quality. In addition, to our careful gastronomic offer, a powerful proposal of vermouths, wines, liqueurs and cocktails is added.
A cozy restaurant-bar where you can enjoy a complete vermouth, a delicious dinner, a snack or a snack with friends. Whenever you go there is food and a place to have a good time.
In our quest for quality and the well-being of our customers, we pay special attention to the treatment of the product, training our staff, taking great care and also offering dishes adapted to different diets (vegetarian, vegan, etc.) and allergies or conditions such as celiac disease Do not hesitate to ask us any need you may have in this regard.
Open from March to October, every day of the week throughout the day.
Also consult our offer of menus for groups.
The letter
At Arena Tapas Restaurant we offer a balanced, dynamic menu with its own personality.
Our cuisine, of the highest quality, is based on Mediterranean recipes, and salads with brilliant doses of creative avant-garde in preparations and presentations, giving rise to an excellent variety of tapas, portions, pinchos and salads.
A cuisine made based on the zero kilometer product, which concentrates all the natural flavor of fresh ingredients such as those found in the fish section of the Cambrils and Delta del Ebro fish market.
Our dishes are made from local products, such as smoked sardines with a touch of tartar, black sausage with sweet onion and goat cheese, or traditional Catalan recipes, such as duck cannelloni with truffle, mini-churros with chocolate or the homemade Catalan cream.
In the new Arena Tapas Restaurant we give birth to a menu in which proximity and tradition, avant-garde and daring, come together in perfect harmony to create an authentic explosion of flavours.
In short, a new space where the philosophy of high-quality dishes to share at an affordable price makes up the bulk of our essence.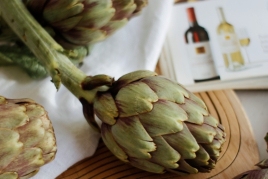 03/03/2023 - 26/03/2023