Universal Holiday Centre Salou
Avda Pere Molas 3, Bajos
Salou
Contact
info@universalholidaycentre.com
Universal Holiday Center - Tourist rental on the Costa Dorada
Universal Holiday Center (UHC) is one of the main online portals for tourist rentals on the Costa Dorada, offering the best accommodation and quality service.
We exclusively manage more than 300 accommodations in which we have implemented our own quality management system. In this way we ensure that we will comply with the requirements of our guests and with current regulations.
All our apartments, houses and villas are designed to enjoy a TOP vacation with the family. And located in the most popular beach destinations on the Costa Dorada, such as Salou, Cambrils, La Pineda, Tarragona, Hospitalet de l'Infant and Miami Playa.
Apartments and townhouses for families
With sea view and large terraces. With capacity for up to 8 people and located in modern residential complexes that provide the extra security and tranquility that a holiday with children requires. With large communal areas, gardens, swimming pools and many of them with sports facilities and playgrounds.
Villas with private pool: More space, more privacy
Having your own pool, having private parking and plenty of space for children to play freely, are some of the advantages of renting a holiday villa. But details such as preparing a barbecue all together, long after-hours in the garden, an afternoon at the pool with the children... They are what will make your family vacation truly authentic.
We have a wide selection of private villas. From incredible luxury beachfront villas, to picturesque rural retreats. The family villas offer you services and facilities for children, such as enclosed gardens to prevent small children from getting lost, fences for the pool, gates for the stairs, chairs and cribs.
We are ECO-friendly
We are concerned about the environment. We use ecological products and biodegradable detergents in cleaning. We contribute to the local economy by consuming local products. We respect the environment. We work with low consumption lighting.
A perfect vacation
Our mission goes far beyond offering you the ideal accommodation. We also help you organize your holidays.
At UHC Experiences you will find a lot of ideas to make the most of your stay with us. Destination guides, tips and tricks to enjoy like a local, discount coupons for locals in the area...
Guided excursions to the main points of interest in Catalonia and the Costa Dorada
Sale of tickets to theme parks, shows and museums.
Reservation of activities and experiences.
Car rental. Transfers at arrivals and departures.
Why book your vacation apartment with Universal Holiday Center?
At UHC you will find totally personalized attention. Our team will be in charge of assisting you during the reservation process and during your stay with us.
Small details that make the difference.
We check each of our houses and apartments before your arrival to ensure the best possible stay. We are a benchmark in vacation rental.
Maximum guarantee in safety and hygiene. Rigorous cleaning protocols in all our accommodations.
All our accommodations are fully equipped and include bed and bath linen.
Children's kits: cribs, chairs and baby carriage rental.
Always at your disposal: 24 hours a day, 7 days a week. By phone, whatsapp and mail.
We work directly with the owners and that is why we can have the best price online.
Flexible cancellation policy so that you can book your vacation calmly.
Additional discounts and exclusive benefits during your stay with our loyalty program.
We live and work on the Costa Dorada. We want to become your hosts. We want to show you our home.
Registration Number in Tourism Register of Catalonia and Andorra: HUTT-046420 | HUTT-032548 | HUTT-003013
02/04/2023 ...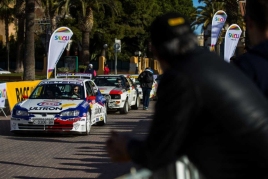 08/04/2023 - 09/04/2023