Festivities of San Juan and Sant Pere in Hospitalet de l'Infant
This event is over.
This party is loaded with acts for all audiences. With this program we want to keep alive a festival that a few years ago was very important for Hospitalet.
Among the scheduled events, the most traditional stand out: the open-air dinner, the lantern dance and the festival of Sant Pere, the procession with the municipal music band "Clau de Vent" and the Giants of L'Hospitalet; the Bestiary Encounter and the fire parade.
Save the agenda and come!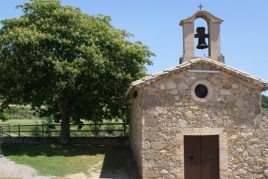 07/10/2022 ...