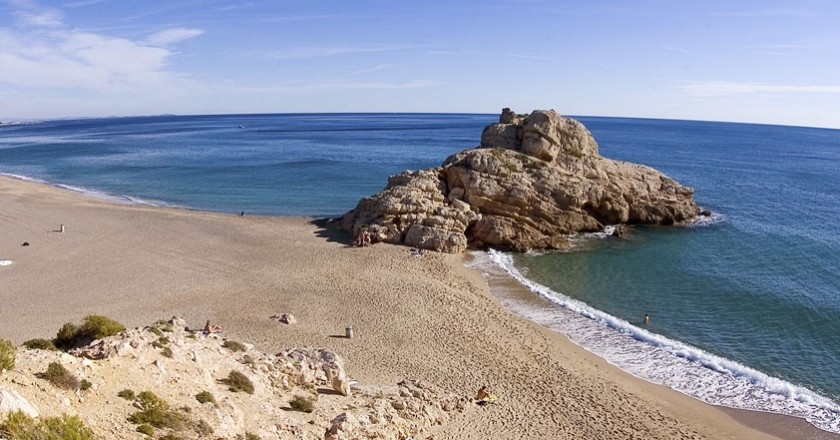 It is a path of low difficulty that unites two beaches of Blue Flag, the one of the Arenal and the one of the Throne, to Vendellós and the Hopitalet de l'Infant
It allows you to enjoy enviable views of the Costa Daura, as well as discover the vegetation and some curiosities of the surroundings where the path runs, since more than half of the route crosses the Area of Natural Interest (PEIN) of Rojala-playa del Torn, where is the spectacular islet of Torn, an island of rock attached to the beach.
As explained in the posters and information brochures along the trail, to the embryonic dunes south of the Arenal beach, plants such as Maresia dwarf, a small protected herb, and a good representation of bufalaga are present. Marine.
One of the other outstanding elements that you will find at the beginning of the journey is the machine gun nest of the Civil War, built in the area by the republican side, built on the Bea beach. We can admire how the green and the blue mix in the Mediterranean forest of the protected space Rojala-Playa del Torn.
If we are attentive, you will see sea lilies (Pancratium maritium). Avoid stepping on them, it is a very sensitive environment full of life! In fact, the Rojala-Playa del Torn protected area comprises a stretch of mixed coastline of notable landscape values with areas of dune vegetation and dry shrub formations, where the maquis and coastal pine forests stand out, as well as Posidonia meadows in the maritime environment. Thanks to its isolated situation, Rojala - Playa del Torn has become an ideal space for the interpretation and contemplation of the natural environment, as well as a naturist tourism space.
Small stretches of fine sand and crystal clear waters form a long beach, about 2 km, and another smaller and more collected where is the islet of Torn, a small promontory of rock attached to the beach that still retains traces of an ancient tower of surveillance of the sixteenth century.
This route is awarded the distinctive "Blue Trail" that values and rewards environmental management and safety, as well as the excellent quality of the beaches.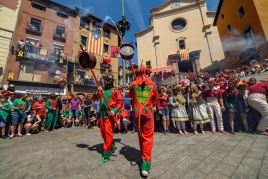 07/06/2023 - 11/06/2023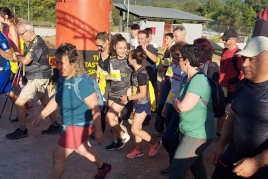 11/06/2023