Crossing through the mountains of the guerrilla Carrasclet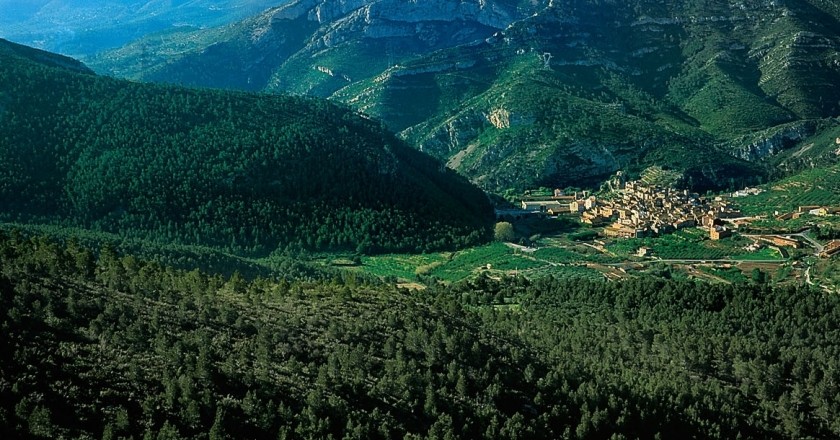 Autumn is a very good time to go hiking, you can admire the beauty of the landscapes and the weather invites you to go out and play sports. That is why we propose a route to get to know the Baix Camp through a walk through the imposing mountains that the guerrilla Carrasclet knew so well, who became a symbol of the Austrian resistance during the Succession and Quadruple Alliance wars.
The crossing will allow you to enjoy splendid panoramic views of the population centers located at your feet, especially Colldejou and Pratdip, and enter hidden corners of overwhelming beauty.
The approximate time of the route is 4 hours and covers a total distance of 12.5 kilometers, with an ascent of 650 meters.
We leave the town of Pratdip along Calle de Santa Marina, until we reach a monument in memory of those killed in the Spanish Civil War, where we take a street up towards the road.
We cross it, and enter the narrow path of Solans. We climb with determination, until we reach a privileged viewpoint, equipped with an interpretive sign of the landscape and that allows us to enjoy the views over the town of Pratdip and the mountains that guard it.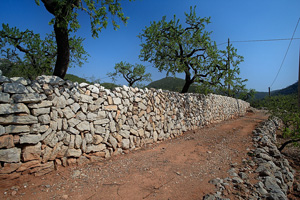 From here, we plan along the path to the left, passing by the Nolla claper (dry stone barrack) , until we climb towards Portell and Grauet del Estudiante, with a small aerial section equipped with a cable. We skirt the imposing Dòvia ravine following the Forestal path, until we reach the Carreter gate, which will take us to the top of the mountain range.
We continue along the path until we find the PR * marks, which we will follow in the direction of Collet los Collivassos, from where it is worth approaching Miranda (917 meters), the top of the Sierra de Llaberia, crowned by the meteorological radar and the exceptional lookout.
At Collet, we will leave the PR * and continue along the track until we find the GR *, which we will take in the direction ofColldejou, going down the cobbled Curvas path. Once we reach the Coll del Guix, we will only have a quiet descent to the town of Colldejou.
Source: Baix Camp County Council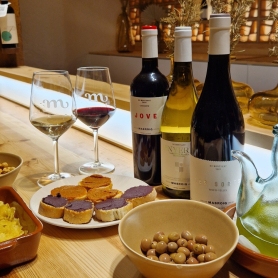 El Masroig (a

13.3 Km)
Celler Masroig opens its doors to you and reveals its secrets through…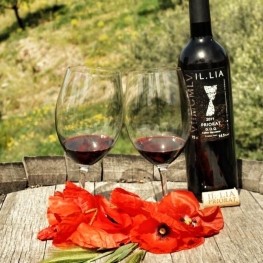 Gratallops (a

13.9 Km)
A small artisan winery in Gratallops, DOQ Priorat, Tarragona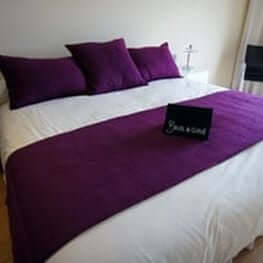 Gratallops (a

15 Km)
A unique experience, a different and unique accommodation, we offer the possibility…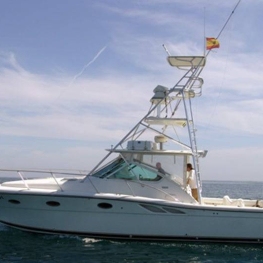 Cambrils (a

15.2 Km)
Rental services for sailing, cruising and fishing vessels. The experience in the…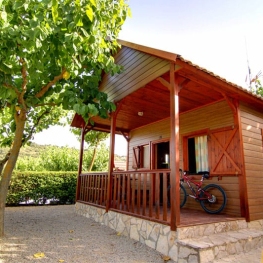 Vilanova de Prades (a

28.3 Km)
Come and enjoy the best in Sierra de Prades bungalow, surrounded by…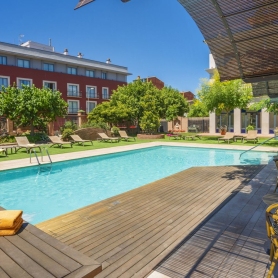 Montbrió del Camp (a

10.1 Km)
It located in the village of Montbrió del Camp Tarragona. It is…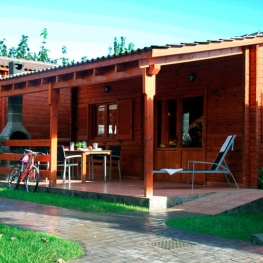 Cambrils (a

12.8 Km)
Camping Joan it is located on the beach and offers a quiet…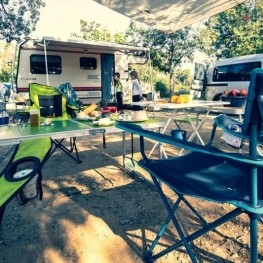 Vinyols i els Arcs (a

13.3 Km)
The Vinyols ecocamp is a family campsite integrated into an agroecological farm…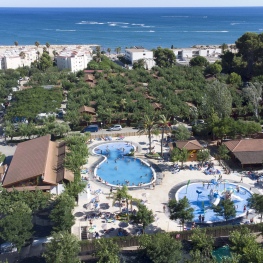 Cambrils (a

13.6 Km)
We address a family audience, that's why we have been awarded the…