Xplore Girona - Escape Room Urbà Girona
Carrer Anselm Clavé, 8,
Girona
Contact
hola@xploregirona.com
From Xplore Girona we have wanted to create an activity that you can experience Girona like never before. Creating the first Urban Escape Room (outdoors). An adventure that mixes the enigmas of an escape room, with the action of a gymkhana and the mystery of finding the guide in each new Peking Express type location.
This Tour is not the typical Tour. It's about finding one of the best-kept secrets in the city.
The itinerary is secret, you must discover it. Although the activity takes place within the old quarter of the city. It goes through the main places where the life of the Jewish community took place from when they arrived in 890 until their expulsion in 1492. For example: the synagogues, their houses, gardens, false streets, cemetery or shelters.
To start you will receive a letter, which explains what your mission will be: Find the first Menorah (Jewish holy chandelier) before it disappears forever.
The Tour is called The 7 Gates of the Call (Jew). As its title indicates, you must open 7 doors to reach the hideout of the Menorah. Each door is located in a unique place, one of the city's characters awaits you, who will be in charge of explaining more about the mission. In addition to providing you with the following puzzle that you need to decipher to continue.
A local guide will accompany you throughout the Tour, giving information about the city, controlling the time and giving a little life to the mission, if necessary.
All the riddles are designed by us and are based on the life of the Jewish community during the six centuries that they lived in Girona.
It is a way to disconnect from the digital world to return to the past and have a good time with yours.
In addition, we assure you that you will discover places in Girona where you have never been.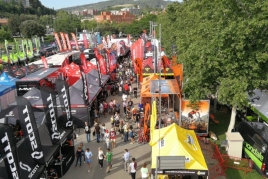 22/09/2023 - 24/09/2023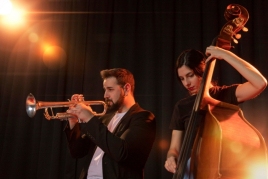 15/09/2023 - 24/09/2023