Museu de la Pesca Palamós
C/ del Moll Pesquer, s/n
Palamós
Contact
museudelapesca@palamos.cat
Cultural Project

The objective of the Fishing Museum is to be a space for dialogue between the people of the sea and the rest of society. To do this, it wants to rescue and reclaim a millenarian relationship between the communities and the sea; aims to help discover the visitor an exciting and fragile world, a natural, social and cultural heritage from fishing and its most direct players, with the unmistakable will to take a position on the future of the sector and marine resources.
The scenario of this objective is specified in a series of facilities and services in the port of Palamós, from which actions and activities are generated in the field of conservation, study, dissemination and valuation of the heritage linked to the fishing and the fishermen of our coast, included in the cultural project "The Taste of the Sea"

Fish boats, floating extension of fishing museum
The task of dissemination initiated by the Fisheries Museum is based on the recovery, conservation and study of maritime heritage as a whole. For this reason it is committed to an extension to the water of its scope of action by means of the preservation of the boats transferred to the Museum and the start-up of the floating extension.
Climbing aboard a visitable ship is a challenge for the senses: the instability of a ship, the smell of a machine room, the impression of a small and anguished space, the perception of the bottom of the sea or of a fish grind. through the monitor of a probe, a radio conversation, the touch of a network... are sensory elements that bring people closer to the boats and reinforce the discourse of the Museum, and make it more understandable, close and participatory.
Live Memory Program
The Fishing Museum began in the early 90s of the twentieth century a task of recovering the oral memory of the world of the sea, which has led him to interview people related professionally and vitally with the sea, with trades and with the maritime life of the Costa Brava. Talking with older people has been not only a great pleasure, it has also become an inexhaustible source of knowledge, a heritage that unfortunately has the fragility that its nature confers on it.
One of the objectives of the Fisheries Museum and the Chair of Maritime Studies has been to try to recognize, document and give value to this type of heritage, called intangible heritage, not only capture it and preserve it for future generations, but also return it to the society in the form of activities.
Therefore, Memoria Viva is a program of recovery of intangible heritage that this year has three activities: Taberna conversations, dialogues with seafarers; images that make people talk, the discovery of photographic backgrounds; and masters of the kitchen, approach to the seafood cuisine of our territory.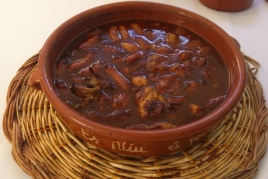 11/10/2023 - 10/12/2023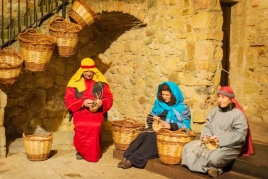 17/12/2023 ...